Materials
DVD - 73 minutes
Manual - 40 pages
Multiple-choice test - if you prefer to test online please select the "test online" option
Certificate upon completion - if you prefer to print your certificate at home instantly, please select the online option
Description
The Earth Massage is a deep, muscular massage designed to help ground your clients into a body that is free from fascial restrictions created from physical and mental tension.
The course integrates Deep Tissue, Neuromuscular Therapy, Myofascial Release and Swedish Massage. Using the side posture primarily, the Earth Massage routine employs deep, compressive techniques that soften adhesions and muscle fibrosis, reducing the activity of myofascial trigger points, increasing the mobility of connective tissue and joints, and improving posture.
Benefits also include muscle lengthening, increased range of motion, and improved posture. Perform this massage on clients with muscle tension, limited range of motion, or on people who can't lie face-down or face-up for long.
The course video also includes a 5-minute Yoga routine for the practitioner.
Course Reviews
Angela Hart, LMT
This course was the best ever! I have been a massage therapist for 21 years, so this was a refresher course for me. It helped remind me of a few tidbits of forgotten information. And, at the same time it gave me the confidence that I still know my stuff! I'm looking forward to taking more of the Integrative Massage courses.
M. Baumann, LMT, NCTMB
WOW! This course was A+, gold star. It was crystal clear and easy to follow. The clinical information was professional. The video was a wonderful guide. The test was done in such a manner to help remind technique and intention. I am sure I will be ordering the other courses in the future. I love the hassle-free and affordability of your home study. Thank you. You also included a return envelope! WOW - what a complete course.
Sonja Jensen, LMT
Excellent massage for thick muscled male clients. I had forgotten about using the forearm and these techniques really save my hands and thumbs, and help to give a deep effective massage without getting warn out.
Patricia Luckey, LMT
I have been using the Earth Massage routine on my clients for 5 months and they all have responded very well. They have all stated they feel better and most have not had recurring problems, and those that have stated their problems are decreasing. They are very pleased with the results they are getting.
A. Surrena, LMT, NCTMB
I am excited to use this massage technique on my clients. I already did once and my client said it felt amazing and she has had back pain for years. She has more range of motion from one session already.
Instructors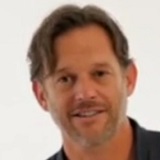 Sean Riehl, CMT
Sean Riehl has been a bodyworker since 1998 when he completed his training program through the Body Therapy Institute in California and subsequently served as an instructor there. Certified in Lymphatic Drainage, Visceral Manipulation, Neuromuscular Therapy, Muscle Energy Techniques, Myofascial Release and Shiatsu, Mr. Riehl established Real Bodywork in 2000 producing high-quality, professional, instructional massage and yoga videos. With over 40 video titles, Real Bodywork is the preeminent producer of videos in the massage training industry.
Mr. Riehl is author, co-creator and instructor on various Institute courses including Neuromuscular Therapy & Advanced Deep Tissue, Lymphatic Drainage Massage, Myofascial Release, Advanced Anatomy & Pathology, Clinical Massage Therapy, Integrative Massage: Earth, Fire and Spirit, Nerve Mobilization and more.