Materials
Video - 73 minutes
Manual - 40 pages
Multiple-choice test
Certificate upon completion
Description
The Earth Massage is a deep, muscular massage designed to help ground your clients into a body that is free from fascial restrictions created from physical and mental tension.
The course integrates Deep Tissue, Neuromuscular Therapy, Myofascial Release and Swedish Massage. Using the side posture primarily, the Earth Massage routine employs deep, compressive techniques that soften adhesions and muscle fibrosis, reducing the activity of myofascial trigger points, increasing the mobility of connective tissue and joints, and improving posture.
Benefits also include muscle lengthening, increased range of motion, and improved posture. Perform this massage on clients with muscle tension, limited range of motion, or on people who can't lie face-down or face-up for long.
The course video also includes a 5-minute Yoga routine for the practitioner.
Course Objectives
Define Deep Tissue Massage and identify areas of caution on the body while performing deep tissue massage.
Describe Ischemic Compression and Trigger Points as they related to Deep Tissue Massage and discuss the nature of pain associated with this modality.
List and discuss the characteristics of Neuromuscular Therapy.
Explain the pain-spasm-pain cycle and how Neuromuscular Therapy interrupts this cycle.
List and discuss the contraindications for Neuromuscular Therapy.
Describe treatment manipulations used in Neuromuscular Therapy and appropriateness of each manipulation.
List and discuss the endangerment zones on the body to avoid when performing Neuromuscular Therapy.
Identify the components of Fascia and describe how these components create cross linkages in fascia.
List and discuss the 4 rules for performing Myofascia release techniques.
Describe the fundamental strokes used in Swedish Massage and the importance of each.
Demonstrate a routine that utilizes Deep Tissue, NMT, Myofascial Release and Swedish Massage techniques specifically designed to releases tension, loosens muscles and frees restrictions. Give an intention for each technique used in this routine.
Course Reviews
Kathleen Tremblay, LMT
6/19/2022
I'm very pleased with Jenny Wilmer's materials. I've taken her Spirit and Earth Integrative Massage courses and look forward to taking Fire as well. Thank you!
Shawna Bayle-Johnston, LMT
3/27/2022
Richard Wilkes, LMT, BCTMB
3/25/2022
Rochelle Tucker, LMT
3/23/2022
Kristy Kelley, LMT
11/8/2021
Instructors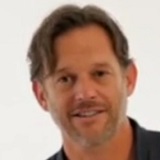 Sean Riehl, CMT
Sean Riehl has been a bodyworker since 1998 when he completed his training program through the Body Therapy Institute in California and subsequently served as an instructor there. Certified in Lymphatic Drainage, Visceral Manipulation, Neuromuscular Therapy, Muscle Energy Techniques, Myofascial Release and Shiatsu, Mr. Riehl established Real Bodywork in 2000 producing high-quality, professional, instructional massage and yoga videos. With over 40 video titles, Real Bodywork is the preeminent producer of videos in the massage training industry.
Mr. Riehl is author, co-creator and instructor on various Institute courses including Neuromuscular Therapy & Advanced Deep Tissue, Lymphatic Drainage Massage, Myofascial Release, Advanced Anatomy & Pathology, Clinical Massage Therapy, Integrative Massage: Earth, Fire and Spirit, Nerve Mobilization and more.