Materials
2 DVDs - 150 minutes total
Manual - 43 pages (available for shipment or online)
Multiple-choice test - if you prefer to test online please select the "test online" option
Certificate upon completion - if you prefer to print your certificate at home instantly, please select the online option
Description
Explore the therapeutic benefits of Myofascial Release and discover how to use this excellent modality to help free fascial restrictions, increase range of motion, evaluate and improve postural distortions and breathing capacity in your clients.
In this home study program you will discover the anatomy of fascia and the location of the fascial lines running throughout the body, including the transverse diaphragms. You will also learn myofascial release techniques that you can easily integrate into your massage practice to ease your client's pain and restriction of motion.
Myofascial release gets great results and can be integrated into any treatment protocol by Massage Therapists, Physical Therapists, Occupational Therapists and Chiropractors.
Course Objectives
Identify 3 types of connective tissue and properties of fascia.
Understand cross-linkages, adhesions and 4 rules of myofascial release techniques.
Experience the fascia in your own body.
Explain the importance of skin in joint mobility and how to release the superficial fascia.
Describe 4 scar release techniques.
Utilize kinesthetic evaluation for ankle, knee, hip and spine.
Identify 3 fascial lines and show how to use cross handed stretches for each line.
Use myofascial techniques to release the three transverse diaphragms.
Determine areas of restriction by evaluating posture.
Using anterior, posterior, and deep anterior fascial lines, evaluate and release posture.
Explain how to release the rib cage, diaphragm, and accessory muscles of breathing and how to handle emotional release during a session.
Manipulate fascia of the feet, balancing the three arches.
Demonstrate myofascial techniques to balance and level the hips and back.
Balance shoulders and arms using myofascial release techniques.
Perform the vertebral artery test and myofascial release techniques to balance the neck and torso.
Balance the head, freeing the jaw and loosening the scalp.
Course Reviews
K. Price, NCTMB, AMTA
This is a fabulous course! Viewing the videos and reading the texts appealed to my visual learning style. Watching the videos while I did my hands-on practice sessions was especially helpful for me in learning the techniques. Thank you for an overall wonderful continuing ed experience!
A. Carter, NCMT
I was hesitant at first to take a home study course because I didn't think it would be as effective as attending a class. I was pleasantly surprised by the video instruction and found it to be more beneficial than a class. The instruction was clear and the camera angles were good for viewing the techniques. It's great to pause on techniques and rewind. I will definitely refer to these videos in the future. Now that I know what your courses are like, I will continue to take CE courses that you offer.
Maryjane O'Connor
This class was GREAT! I've been doing myofascial work for many years and this class opened my eyes to some new ways to approach specific client issues. The video's demonstrating the techniques were clear and it was easy to follow along in the textbook. Even though it took a considerable length of time to finish the class, it was well worth the investment.
Gilbert H. John, Sr., NCTMB
On 11/06/2015 I completed my 9000th massage. Because of this vast experience and some knowledge of Myofascial Release, after reading the material and looking at the DVD, I was almost immediately ready to include the material into my routines.
Nancy Bollinger, LMT
Altough I am still learning and practicing the material from this course I have had wonderful success so far using what I've learned. It has been one of the most interesting and most importantly, effective courses I have taken in 25 years of practice. Only regret, of course, I wish I had experienced this sooner. I will continue to incorporate myofascial release techniques into my practice.
Instructors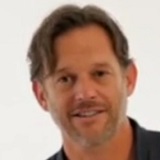 Sean Riehl, CMT
Sean Riehl has been a bodyworker since 1998 when he completed his training program through the Body Therapy Institute in California and subsequently served as an instructor there. Certified in Lymphatic Drainage, Visceral Manipulation, Neuromuscular Therapy, Muscle Energy Techniques, Myofascial Release and Shiatsu, Mr. Riehl established Real Bodywork in 2000 producing high-quality, professional, instructional massage and yoga videos. With over 40 video titles, Real Bodywork is the preeminent producer of videos in the massage training industry.
Mr. Riehl is author, co-creator and instructor on various Institute courses including Neuromuscular Therapy & Advanced Deep Tissue, Lymphatic Drainage Massage, Myofascial Release, Advanced Anatomy & Pathology, Clinical Massage Therapy, Integrative Massage: Earth, Fire and Spirit, Nerve Mobilization and more.