Materials
Videos - 150 minutes total
Manual - 43 pages (available for shipment or online)
Multiple-choice test
Certificate upon completion
Description
Explore the therapeutic benefits of Myofascial Release and discover how to use this excellent modality to help free fascial restrictions, increase range of motion, evaluate and improve postural distortions and breathing capacity in your clients.
In this home study program you will discover the anatomy of fascia and the location of the fascial lines running throughout the body, including the transverse diaphragms. You will also learn myofascial release techniques that you can easily integrate into your massage practice to ease your client's pain and restriction of motion.
Myofascial release gets great results and can be integrated into any treatment protocol by Massage Therapists, Physical Therapists, Occupational Therapists and Chiropractors.
Course Objectives
Identify 3 types of connective tissue and properties of fascia.
Understand cross-linkages, adhesions and 4 rules of myofascial release techniques.
Experience the fascia in your own body.
Explain the importance of skin in joint mobility and how to release the superficial fascia.
Describe 4 scar release techniques.
Utilize kinesthetic evaluation for ankle, knee, hip and spine.
Identify 3 fascial lines and show how to use cross handed stretches for each line.
Use myofascial techniques to release the three transverse diaphragms.
Determine areas of restriction by evaluating posture.
Using anterior, posterior, and deep anterior fascial lines, evaluate and release posture.
Explain how to release the rib cage, diaphragm, and accessory muscles of breathing and how to handle emotional release during a session.
Manipulate fascia of the feet, balancing the three arches.
Demonstrate myofascial techniques to balance and level the hips and back.
Balance shoulders and arms using myofascial release techniques.
Perform the vertebral artery test and myofascial release techniques to balance the neck and torso.
Balance the head, freeing the jaw and loosening the scalp.
Course Reviews
Jodie Hulslander
1/1/2023
Loved it! Love that I can refer back to the videos.
Angela Donohue
12/22/2022
Great information. Instructor stayed on topic and presented the course in an order that flowed well and was simple to follow. New techniques that I can add a new menu item to my business as well as incorporate into my current massage. Very useful.
Beverly Anderso Parsons
11/6/2022
Your courses are clear and to the point. I especially liked having the CD so I could see someone engaging in the practices.
Shara LaPointe
11/4/2022
A transcript would be very helpful for the videos.
Marcia McGetrick-West, CMT
6/17/2022
I thoroughly enjoyed this course. Sean Riehl is a wonderful, articulate, knowledgable instructor. I hope he does more advanced presentations on this subject.
Instructors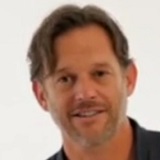 Sean Riehl, CMT
Sean Riehl has been a bodyworker since 1998 when he completed his training program through the Body Therapy Institute in California and subsequently served as an instructor there. Certified in Lymphatic Drainage, Visceral Manipulation, Neuromuscular Therapy, Muscle Energy Techniques, Myofascial Release and Shiatsu, Mr. Riehl established Real Bodywork in 2000 producing high-quality, professional, instructional massage and yoga videos. With over 40 video titles, Real Bodywork is the preeminent producer of videos in the massage training industry.
Mr. Riehl is author, co-creator and instructor on various Institute courses including Neuromuscular Therapy & Advanced Deep Tissue, Lymphatic Drainage Massage, Myofascial Release, Advanced Anatomy & Pathology, Clinical Massage Therapy, Integrative Massage: Earth, Fire and Spirit, Nerve Mobilization and more.