Materials
DVD - 74 minutes
Text - 665 pages
Multiple-choice test - if you prefer to test online please select the "test online" option
Certificate upon completion - if you prefer to print your certificate at home instantly, please select the online option
Description
Explore the various systems of the body while examining common conditions and illnesses so you can then more effectively help your clients. Knowledge of pathology helps you as a bodywork professional, to know when massage is contraindicated and when to refer your clients to another health care provider.
Through this video- and text-based course, you will be able to familiarize yourself with the common conditions and illnesses you may encounter.
Musculoskeletal, nervous, circulatory, respiratory, endocrine and digestive system disorders are investigated. Some of the afflictions discussed in the course include: fibromyalgia syndrome, spasms and cramps, strains and sprains, joint disorders, whiplash, carpal tunnel syndrome, herniated disc, thoracic outlet syndrome, Parkinson's Disease, headaches and seizure disorders, heart conditions, and bronchitis.
Course Reviews
L. Vick, LMT
Wow! This is the best CE class I have ever taken! I really thought I knew my anatomy well, and I did, but I had a very poor understanding of pathologies. I have the Merck manual and it doesn't begin to illuminate the massage relevance as your text does. I will always refer to this book, and I thank you, thank you, thank you for this reference guide. I couldn't tell you enough positive!
D. Kelleher, LMT
Both the CD Rom and DVD were fabulous tools for those of us who are visual. What a great reference manual!
D. Gifford, NCMT, AMTA
Finally a complete book especially designed for massage therapists and bodyworkers. The material in the book was amazing, detailed and very informative. I will be using the textbook daily for my geriatric clients. Thank you for the mental stimulation and the challenging quiz. I enjoyed this course tremendously.
D. Jenkins, LMT, NCTMB, ABMP
Very detailed and also very informative on the types of massage that are indicated for different disease/symptoms. This is the first text that has so much valuable information categorized by disease. This will be a valued reference for many years.
Deborah A. Schick, BS
The text is one that I don't want to put down! It will be placed on my treatment room desk, and not stuck on the shelf. Thank you for an incredibly informative course! Deb
Instructors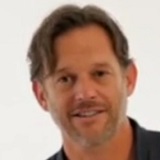 Sean Riehl, CMT
Sean Riehl has been a bodyworker since 1998 when he completed his training program through the Body Therapy Institute in California and subsequently served as an instructor there. Certified in Lymphatic Drainage, Visceral Manipulation, Neuromuscular Therapy, Muscle Energy Techniques, Myofascial Release and Shiatsu, Mr. Riehl established Real Bodywork in 2000 producing high-quality, professional, instructional massage and yoga videos. With over 40 video titles, Real Bodywork is the preeminent producer of videos in the massage training industry.
Mr. Riehl is author, co-creator and instructor on various Institute courses including Neuromuscular Therapy & Advanced Deep Tissue, Lymphatic Drainage Massage, Myofascial Release, Advanced Anatomy & Pathology, Clinical Massage Therapy, Integrative Massage: Earth, Fire and Spirit, Nerve Mobilization and more.