Materials
Online multiple-choice test
Online Video - 52 minutes
Certificate upon completion
Description
So, you are employed as a massage therapist or have massage therapist employees. What happens to the clients when an employee leaves? How is it handled? What do we tell our clients? Delve into the ethical dilemmas surrounding clients when working in an employed position as a massage therapist and transitioning to a new place of employment or self-employment.
Through this program you will:
Understand expectations of the employer so that employees acquire and attain repeat clientele as part of their hired requirements.
Demonstrate how to ethically and professionally transition to a different place of employment without creating conflict with any of the parties involved: Employer, employee, and client.
Discuss communication with clients about leaving that supports the employer, employee, and client.
Observe the perspective of the client in this professional relationship.
Compare a non-compete clause and a non-solicitation clause.
Discuss what it means to strive towards being a professional.
Observe work related problems that result from not acting with a professional attitude and behavior and how to prevent them.
Course Objectives
Define ethics and how it applies to this topic
Discuss whom a client "belongs" to in an employed situation
Evaluate the professional relationship of the client, the employer, and the employee that is occurring in all client situations
Compare and contrast non-solicitation vs non-compete and what that means
Course Reviews
Mary Ellen Piccoli, LMT
9/10/2023
sallie tyrrell, LMT
8/27/2023
Kashara Morring, LMT
8/14/2023
Marie Hodges, LMT
8/10/2023
Candace Hostovich, LMT, BCTMB
7/16/2023
Instructors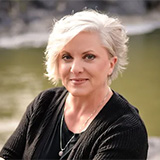 Amy Bradley Radford, LMT, BCTMB
Amy Bradley Radford is a board-certified massage therapist (BCTMB) and an NCBTMB Approved Continuing Education Provider specializing in teaching creative business solutions and advanced pain-management applications for massage therapists.
As a massage therapist since 1993, Amy continues to see clients at the table utilizing her innovative Pain Patterns & Solutions (PPS) methods. She also coaches massage professionals as well as other service-related employers, helping them achieve their next level of business success. Radford has served with the Federation of State Massage Therapy Boards as a CE course evaluator and has worked in several different massage schools, one of which she owned, inside a small, local hospital in 2004.
Amy is the creator and instructor of The Ethics of Professional Relationships, Ethics: Massage Etiquette & Communication, Ethics: Boundaries & Time Management, Ethics: Neutral Space, Client Care & Boundaries, Touch Interpretations, and Meet Client Expectations with Massage Your Market Training.