Materials
Manual - 50 pages
Multiple-choice test - if you prefer to complete this program online please select the "Fully Online Materials and Test" option
Certificate upon completion - if you prefer to print your certificate at home instantly, please select the online option
Description
Learn about common cardiopulmonary symptoms and causes; cardiopulmonary medications and cardiopulmonary indications and contraindications for specific massage techniques. The information in this course is clearly stated and applicable to general practitioners as well as those who work in specialty practices.
In this course, you will:
Learn about a wide variety of cardiopulmonary disorders, including assessment, common signs and symptoms, contraindications and indications
Recognize when to refer to other health care professionals
Discover specific techniques, positioning and hygiene practices for clients with cardiopulmonary problems
Course Objectives
Define: lymphedema, heart failure, stroke, COPD, hypertension, heart attack, asthma, ischemia, PVD and embolus.
Recognize the appropriate actions in response to signs of heart attack.
Identify five contraindications relating to the cardiopulmonary system and five cardiopulmonary signs and/or symptoms that are reasons to refer the client to a primary care provider.
Course Reviews
T. Beyjo Gunnell, LMT
This course was extremely informative, not only for understanding possible medical issues with clients but for personal reasons as well, having known so many people affected by many of these diagnoses.
Pamela S. Clark, LMT, BCTMB
The age old question: What do you know about what you don't know? This is material I will re-read and keep close at hand, and share with my clients. There is just so much to understand and know from the physiological side---it over taxes the mind with just how fascinating the body is and how marvelous it all works together to create homeostasis. So glad I stumbled on this course.
Maryjane Michaud O'Connor, LMT
I found this course to be extremely helpful. It's easy to get complacent after comfortably working with many clients for 27 years without incident. As I age, so do many of my regular clients. I would highly recommend this course to colleagues as an invaluable refresher.
P. Benson, LMP, AMTA
Extremely relevant information and topics. A delight to find such informative information on such advanced subjects.
E. Allen, LMT
I always study with a marker in hand and highlight all useful information. My whole course is now a glowing yellow! Your course is excellent!
Instructors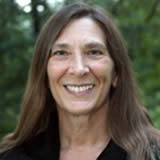 Sharon Burch, MSN, RN, NCTMB
Sharon Burch holds a Masters Degree in Nursing and has been practicing as a nurse since 1974. She is currently a Registered Nurse in the state of Arkansas. Additionally, Ms. Burch studied under many of today's leaders in massage therapy and bodywork during the 1980s, became Nationally Certified through the NCBTMB in 1993 and holds a professional membership with the AMTA.
As founder of Health Positive!, Ms. Burch has created over 60 home study nursing and massage continuing education programs, performed over 65 public, live educational presentations, has written two published books, served as a member on the NCBTMB Continuing Education committee and was a founding member of the National Association of Nurse Massage Therapists.
Sharon is an instructor on many of the Institute's programs and has authored and co-authored various ethics courses and additional titles such as Touch for the Seriously Ill, Stress Reduction Through Bodywork, Staying Well – Naturally, Cardiopulmonary Health and Illness, Chronic Pain Management, Marketing Massage in Four Easy Steps, Preventing Medical Errors, HIV Update for Massage Therapists and Bodyworkers, Understanding HIV, Massage for Edema and more.