Materials
Manual - 20 pages
Multiple-choice test - if you prefer to complete this program online please select the "Materials: Available online + Test: Available online" option
Certificate upon completion - if you prefer to print your certificate at home instantly, please select the online option
Description
Learn the concepts underlying massage and bodywork for clients who have edema, including an overview of lymph drainage and important steps to preventing lymphedema.
In this course, you will learn:
the major anatomical components of healthy immune and lymphatic systems
to distinguish between the body's normal inflammation process and abnormal edema
indications and contraindications for working with clients who have edema
how to provide clients with information on prevention and management of lymphedema
Course Reviews
Adria Valent, LMP, NCTMB
Wow I thought I understood lymph but this just explained so much more - and kept the information at a level for therapist to explain the process of the lymph system to clients - and make it understandable
K. Sullivan, RN, CMT
This course gave me a better understanding of how the lymphatic system works, the different types of edema, and when and where to refer clients for your help. Great references! A lot of good information for a small investment of time and money!
Janet D. Harden
I am a visual learner. Your lists and charts made translating the information into mental pictures easy for a visual learner. Wow! Clear, thorough, and pertinent information! Great combination. Thanks.
Kimberly Suoja
Thank your for sending such a lovely book! This actually made the course interesting and I was able to focus and learn something. The colors in the book are fabulous! The information was very interesting too.
Stephen Warren, LMT
Being a massage and bodywork instructor I always stress heavily upon my students the importance of the lymphatic system, how it works, and the possible effects of massage strokes on the system. This course is an excellent concise and helpful resource to anyone in the field of bodywork and healthcare in understanding the general workings of the lymphatic system. Job well done!
Instructors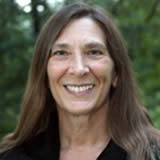 Sharon Burch, MSN, RN, NCTMB
Sharon Burch holds a Masters Degree in Nursing and has been practicing as a nurse since 1974. She is currently a Registered Nurse in the state of Arkansas. Additionally, Ms. Burch studied under many of today's leaders in massage therapy and bodywork during the 1980s, became Nationally Certified through the NCBTMB in 1993 and holds a professional membership with the AMTA.
As founder of Health Positive!, Ms. Burch has created over 60 home study nursing and massage continuing education programs, performed over 65 public, live educational presentations, has written two published books, served as a member on the NCBTMB Continuing Education committee and was a founding member of the National Association of Nurse Massage Therapists.
Sharon is an instructor on many of the Institute's programs and has authored and co-authored various ethics courses and additional titles such as Touch for the Seriously Ill, Stress Reduction Through Bodywork, Staying Well – Naturally, Cardiopulmonary Health and Illness, Chronic Pain Management, Marketing Massage in Four Easy Steps, Preventing Medical Errors, HIV Update for Massage Therapists and Bodyworkers, Understanding HIV, Massage for Edema and more.