Materials
Manual - 27 pages
Multiple-choice test - if you prefer to complete this program online please select the "Materials: Available online + Test: Available online" option
Certificate upon completion - if you prefer to print your certificate at home instantly, please select the online option
Description
To study pain and its alleviation is to journey into the relationships between the body, mind and spirit. Get a quick review of the most essential points all massage therapists need to know to be more grounded, compassionate and effective in their work with people in chronic pain.
In this course, you will learn:
how a client's mind, body and spirit can affect their relationship with chronic pain
the key neurological elements involved in chronic pain
the "relaxation response" and why it's useful in chronic pain management
pain regulation therapies and their possible benefits for clients in chronic pain
the primary relationship between nutrition and chronic pain
Course Reviews
Kristin Gaulin, LMT, NCTMB
I deal with many patients on a daily basis struggling with chronic pain.This course presented information that will be very useful in viewing these cases in a different, more understanding light. I have used the Institute before and have always been extremely pleased. Would definitely use again and recommend to others. Thank you!!
Deborah McKinley, LMT
Have been a professional massage therapist for many years. This course was very informative and professional. It brought back many conditions and treatments I had forgotten about. I appreciate the thoroughness and quickness of your institute in allowing me to get my CEU's needed to renew my license.
Rebecca Mabe, LMT, NCTMB
Excellent course for any massage therapist or anyone dealing with chronic pain. There are great tips to suggest for clients with chronic pain. Personally, I struggle with arthritis/inflammation pain and this article has given me some new treatment options to investigate for myself. Useful information presented clearly and concisely!
Karen Bush, LMT
I really appreciate how the course includes a wide variety of holistic options in terms of supplements, foods/herbs and therapies.
Judith Dean, RN, DSci., NCTMB, CHt Former Chair, National Certificatio
Having taught in-depth Neurology in Nursing; developed Continuing Education programs;as a Practicing Massage Therapist; a current Medical Hypnotherapist and former writer of test questions...... my evaluation: -the explanation of the pain process, the supporting physiology and the presentation style were among the easiest to understand and by far the best for student learning. -The flow of content was consistent and went from simple to complex in nature but still understandable -The test questions were constructed appropriately with the exception of #'s 10 & 21". Put "it" and "to" in the stem of the question to reduce redundancy in the foils. Kudos to the writer. Well done indeed !!
Instructors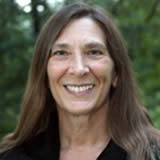 Sharon Burch, MSN, RN, NCTMB
Sharon Burch holds a Masters Degree in Nursing and has been practicing as a nurse since 1974. She is currently a Registered Nurse in the state of Arkansas. Additionally, Ms. Burch studied under many of today's leaders in massage therapy and bodywork during the 1980s, became Nationally Certified through the NCBTMB in 1993 and holds a professional membership with the AMTA.
As founder of Health Positive!, Ms. Burch has created over 60 home study nursing and massage continuing education programs, performed over 65 public, live educational presentations, has written two published books, served as a member on the NCBTMB Continuing Education committee and was a founding member of the National Association of Nurse Massage Therapists.
Sharon is an instructor on many of the Institute's programs and has authored and co-authored various ethics courses and additional titles such as Touch for the Seriously Ill, Stress Reduction Through Bodywork, Staying Well – Naturally, Cardiopulmonary Health and Illness, Chronic Pain Management, Marketing Massage in Four Easy Steps, Preventing Medical Errors, HIV Update for Massage Therapists and Bodyworkers, Understanding HIV, Massage for Edema and more.