Materials
Manual - 26 pages
Multiple-choice test
Certificate upon completion
Description
Got that tired, run-down feeling? Learn easy, effective ways to support and strengthen your immune system through nutrition, dietary supplements, herbs and lifestyle choices.
In this course, you will find:
nutritional approaches that support immune system function
dietary supplements that support immune system function
psychosocial factors that support immune system function
Course Objectives
Identify at least three nutritional approaches that support immune system function.
Identify at least three dietary supplements that support immune system function.
Identify at least three psychosocial factors that support immune system function.
Course Reviews
Skye Lin Walker
12/27/2022
I liked this course a lot even though I knew some of the information. I twas a great refresher course and the materials + information are easy to use in my practice to explain simply to clients seeking natural wellness and healing.
Janine B. Ivory
12/22/2022
This course was amazing and much more than I had expected. It reminded me of how I used to tend my body and excited me to get back on track again. I am familiar with a lot of information but more details about quantities and herbal usage etc. was new info. This challenged me to get back to what I was doing prior to COVID where I got off track. Thanks for this wonderful, well written course. I highly recommend it and can use with clients in my practice.
Cathy Harless
12/11/2022
I especially liked this course because I can use the information myself, and it gives me the boost I need as a reminder/refresher to take much better care of myself! A lot of information is presented succinctly and in a clear manner, so that it does not seem overwhelming. An added plus is that it stimulates me to look for more information when I'm ready.
Carol Henry
12/2/2022
Except for the stats, material was easy to follow.
Richard C. Catlett
11/4/2022
A great little course that packs a whole lot of information!! Great course content! I was enlightened to new things and information!
Instructors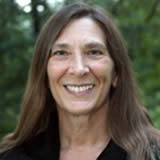 Sharon Burch, MSN, RN, NCTMB
Sharon Burch holds a Masters Degree in Nursing and has been practicing as a nurse since 1974. She is currently a Registered Nurse in the state of Arkansas. Additionally, Ms. Burch studied under many of today's leaders in massage therapy and bodywork during the 1980s, became Nationally Certified through the NCBTMB in 1993 and holds a professional membership with the AMTA.
As founder of Health Positive!, Ms. Burch has created over 60 home study nursing and massage continuing education programs, performed over 65 public, live educational presentations, has written two published books, served as a member on the NCBTMB Continuing Education committee and was a founding member of the National Association of Nurse Massage Therapists.
Sharon is an instructor on many of the Institute's programs and has authored and co-authored various ethics courses and additional titles such as Touch for the Seriously Ill, Stress Reduction Through Bodywork, Staying Well – Naturally, Cardiopulmonary Health and Illness, Chronic Pain Management, Marketing Massage in Four Easy Steps, Preventing Medical Errors, HIV Update for Massage Therapists and Bodyworkers, Understanding HIV, Massage for Edema and more.