Materials
Manual - 26 pages
Multiple-choice test - if you prefer to complete this program online please select the "Materials: Available online + Test: Available online" option
Certificate upon completion - if you prefer to print your certificate at home instantly, please select the online option
Description
Got that tired, run-down feeling? Learn easy, effective ways to support and strengthen your immune system through nutrition, dietary supplements, herbs and lifestyle choices.
In this course, you will find:
nutritional approaches that support immune system function
dietary supplements that support immune system function
psychosocial factors that support immune system function
Course Objectives
Identify at least three nutritional approaches that support immune system function.
Identify at least three dietary supplements that support immune system function.
Identify at least three psychosocial factors that support immune system function.
Course Reviews
Kerstin Usher, LMT
Excellent! I enjoyed reading the material so much, it didn't feel like I was studying! The information is presented clearly and in an organized manner, easy to understand, and very interesting.
Nora Sasson, LMT
This course was an eye opener for me in terms of different methods to improve the immune system. It was detailed, informative and very structured. I loved it!!! I would surely use the suggestions in my practice. Thank you for a great course!
Evelyn Garcia, LMT, NCTMB
I learned new information, as well as validation about wellness practices I was already familiar with. The rules for FDA's and use of herbs changes frequently as new data comes out, so it was good to learn about what is currently recommended.
Kathy Peters, LMT
The information in this course was good. I am glad that the over-use antibiotics was discussed and that the use of vitamins and herbs was recommended. We need more information like this regarding natural remedies rather than the use of prescriptions with all of the side effects that the MD's push.
Lorraine Douglas, LMT
I especially found the "Wellness is..." segment of the course interesting. The course strengthened my knowledge of nutrition and lifestyle choices and will have a profound effect on what I put into my body and the bodies of my family.
Instructors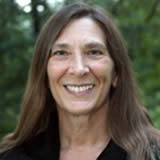 Sharon Burch, MSN, RN, NCTMB
Sharon Burch holds a Masters Degree in Nursing and has been practicing as a nurse since 1974. She is currently a Registered Nurse in the state of Arkansas. Additionally, Ms. Burch studied under many of today's leaders in massage therapy and bodywork during the 1980s, became Nationally Certified through the NCBTMB in 1993 and holds a professional membership with the AMTA.
As founder of Health Positive!, Ms. Burch has created over 60 home study nursing and massage continuing education programs, performed over 65 public, live educational presentations, has written two published books, served as a member on the NCBTMB Continuing Education committee and was a founding member of the National Association of Nurse Massage Therapists.
Sharon is an instructor on many of the Institute's programs and has authored and co-authored various ethics courses and additional titles such as Touch for the Seriously Ill, Stress Reduction Through Bodywork, Staying Well – Naturally, Cardiopulmonary Health and Illness, Chronic Pain Management, Marketing Massage in Four Easy Steps, Preventing Medical Errors, HIV Update for Massage Therapists and Bodyworkers, Understanding HIV, Massage for Edema and more.