Materials
Manual - 127 pages
Multiple-choice test - if you prefer to complete this program online please select the "Materials: Available online + Test: Available online" option
Certificate upon completion - if you prefer to print your certificate at home instantly, please select the online option
Description
Written by experts in the field, this course provides a depth of experience and sensitivity for working with seriously ill clients.
In this course, you will learn about:
common stressful issues of illness care.
support systems and mentors - their importance and benefits.
responding appropriately when you feel overwhelmed.
the philosophical and practical aspects of working with the seriously ill.
introductory skilled touch for seriously ill people.
full body massage for bedridden clients.
working in illness-care environments - hospitals, nursing homes, hospice and home care.
considerations when working with people that are HIV positive.
sexuality issues that might arise when working with seriously ill clients.
comforting people who are dying.
contraindications when working with seriously ill clients.
ethical dilemmas that occur when working with clients in illness care settings.
saying goodbye and coping with the death of a client.
A list of resources for further study, including sources for hands-on training, are included.
Course Objectives
Describe the essential intentions of giving massage or bodywork to seriously ill persons.
Identify the CDC Standard Precautions and their application to massage or bodywork practice.
Identify how the authors created a healing environment that met the needs of their clients and themselves.
Identify how to prepare for massage therapy or bodywork in the hospital and home care environments, including what items you will need.
Define "Comforting Touch" as it's used in this course, and recognize an example of it in practice.
Identify the important contraindications for working with seriously ill people.
Identify the common ethical dilemmas that occur when working with people in illness care settings.
Define "ethical dissonance" and list the strategies to help you reduce or cope with it.
Identify why a mentor and a support system are essential for working in an illness care environment.
Describe how to respond appropriately when you feel overwhelmed by the client's needs and/or overwhelmed by your own feelings.
List important characteristics of HIV infection including its prevalence, stages, transmission, and prevention.
Define "opportunistic infection" and recognize examples of it.
List the most vulnerable areas for bedsores or decubiti in bedridden persons, and the best therapeutic actions for them.
Describe how to say goodbye and cope with the death of a client.
Course Reviews
Carole Forman, CMT
I work in a hospice setting. The information presented was invaluable to me. Both Sharon's and Irene's open sharing was inspiring and made me proud to be in this profession, doing this work. The factual info was clear and concise and is a wonderful adjunct and resource for me. And reminds me how important it is to refresh what we know and hear it again and again. They are both wonderful role models...they make me strive to be the best I can. Well-informed, well-said information presented with care and compassion.
Leigh Chen, Massage Therapist, South Carolina
This is a wonderful course. It covers everything from matters of the heart to disease transmission in an easy to grasp, interesting manner. I plan to keep this information on hand because it is such a quality reference.
Patricia A. Standfield LMT, NCTMB, AMTA, Rock Hill, SC
I felt the information was very informative and caused me to evaluate how I am currently performing in my massage practice. I appreciate the candor and openness of the personal experiences of the writers and educators. It helped me see how important it is to have a professional support system. I felt it was outstanding and I wish to thank all responsible for enlightening me further.
Sarah Newfeld-Green, LMT
This course was really interesting and important to me since I look after my husband who is not well in many ways. It reminded me to take more care and patience in how I communicate with him which can be difficult since he is very hard of hearing. Sharon and Irene are both so inspiring with their work and I appreciate their sharing so much to help all of us who are massage therapists.
Holly Brim, CMT, NCTMB
Course was much more informative than I expected and provided excellent refresher material that I had forgotten. I was truly impressed with the people/resources that were utilized in preparing this course. Thank you for providing the convenience and information on a subject dear o my heart. I do volunteer work with Hospice and will recommend it to all Hospice Massage Therapists.
Instructors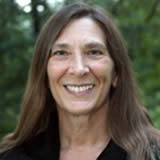 Sharon Burch, MSN, RN, NCTMB
Sharon Burch holds a Masters Degree in Nursing and has been practicing as a nurse since 1974. She is currently a Registered Nurse in the state of Arkansas. Additionally, Ms. Burch studied under many of today's leaders in massage therapy and bodywork during the 1980s, became Nationally Certified through the NCBTMB in 1993 and holds a professional membership with the AMTA.
As founder of Health Positive!, Ms. Burch has created over 60 home study nursing and massage continuing education programs, performed over 65 public, live educational presentations, has written two published books, served as a member on the NCBTMB Continuing Education committee and was a founding member of the National Association of Nurse Massage Therapists.
Sharon is an instructor on many of the Institute's programs and has authored and co-authored various ethics courses and additional titles such as Touch for the Seriously Ill, Stress Reduction Through Bodywork, Staying Well – Naturally, Cardiopulmonary Health and Illness, Chronic Pain Management, Marketing Massage in Four Easy Steps, Preventing Medical Errors, HIV Update for Massage Therapists and Bodyworkers, Understanding HIV, Massage for Edema and more.