Materials
Manual - 127 pages
Multiple-choice test
Certificate upon completion
Description
Written by experts in the field, this course provides a depth of experience and sensitivity for working with seriously ill clients.
In this course, you will learn about:
common stressful issues of illness care.
support systems and mentors - their importance and benefits.
responding appropriately when you feel overwhelmed.
the philosophical and practical aspects of working with the seriously ill.
introductory skilled touch for seriously ill people.
full body massage for bedridden clients.
working in illness-care environments - hospitals, nursing homes, hospice and home care.
considerations when working with people that are HIV positive.
sexuality issues that might arise when working with seriously ill clients.
comforting people who are dying.
contraindications when working with seriously ill clients.
ethical dilemmas that occur when working with clients in illness care settings.
saying goodbye and coping with the death of a client.
A list of resources for further study, including sources for hands-on training, are included.
Course Objectives
Describe the essential intentions of giving massage or bodywork to seriously ill persons.
Identify the CDC Standard Precautions and their application to massage or bodywork practice.
Identify how the authors created a healing environment that met the needs of their clients and themselves.
Identify how to prepare for massage therapy or bodywork in the hospital and home care environments, including what items you will need.
Define "Comforting Touch" as it's used in this course, and recognize an example of it in practice.
Identify the important contraindications for working with seriously ill people.
Identify the common ethical dilemmas that occur when working with people in illness care settings.
Define "ethical dissonance" and list the strategies to help you reduce or cope with it.
Identify why a mentor and a support system are essential for working in an illness care environment.
Describe how to respond appropriately when you feel overwhelmed by the client's needs and/or overwhelmed by your own feelings.
List important characteristics of HIV infection including its prevalence, stages, transmission, and prevention.
Define "opportunistic infection" and recognize examples of it.
List the most vulnerable areas for bedsores or decubiti in bedridden persons, and the best therapeutic actions for them.
Describe how to say goodbye and cope with the death of a client.
Course Reviews
Kayla Reid, LMT
11/21/2023
Christi Covington, LMT, BCTMB
11/5/2023
Michelle Pecorino, LMT
10/6/2023
Kelly Akers, LMT, BCTMB
9/20/2023
Nancy Littlefield, LMBT, BCTMB
8/27/2023
Instructors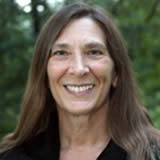 Sharon Burch, MSN, RN, NCTMB
Sharon Burch holds a Masters Degree in Nursing and has been practicing as a nurse since 1974. She is currently a Registered Nurse in the state of Arkansas. Additionally, Ms. Burch studied under many of today's leaders in massage therapy and bodywork during the 1980s, became Nationally Certified through the NCBTMB in 1993 and holds a professional membership with the AMTA.
As founder of Health Positive!, Ms. Burch has created over 60 home study nursing and massage continuing education programs, performed over 65 public, live educational presentations, has written two published books, served as a member on the NCBTMB Continuing Education committee and was a founding member of the National Association of Nurse Massage Therapists.
Sharon is an instructor on many of the Institute's programs and has authored and co-authored various ethics courses and additional titles such as Touch for the Seriously Ill, Stress Reduction Through Bodywork, Staying Well – Naturally, Cardiopulmonary Health and Illness, Chronic Pain Management, Marketing Massage in Four Easy Steps, Preventing Medical Errors, HIV Update for Massage Therapists and Bodyworkers, Understanding HIV, Massage for Edema and more.