Materials
Manual - 52 pages
Multiple-choice test
Certificate upon completion
Description
Today we find people with HIV infection among our clientele, our circle of friends and our families. HIV infected persons are seeking healing modalities that enhance the physical, psychological and spiritual aspects of their being. Touch is in the forefront of these modalities. This course will greatly assist you in providing your skills with greater awareness and sensitivity for people who have HIV infection.
In this course, you will learn:
the history of HIV and AIDS
the global impact
opportunistic infections
diagnosis, treatment and transmission
universal precautions for preventing infection
contraindications for HIV infected clients
the benefits of bodywork for HIV and AIDs positive clients
emotional impact to the practitioner
This course meets the communicable disease requirement for Maryland and for most other states.
Course Objectives
Define HIV infection, its routes of transmission and its symptoms.
Identify massage and bodywork actions that are indicated and actions that are contraindicated for people who have HIV infection.
Describe at least 3 benefits of massage and bodywork for persons who have HIV infection, based on published research.
Course Reviews
David Cockrell, LMT
9/8/2023
Tiffany Lunn, LMT, BCTMB
8/27/2023
Janet Ballard, LMT
8/26/2023
Alison Caiazzo, LMT
7/31/2023
Abbigail Cefaratti, LMT, BCTMB
7/24/2023
Instructors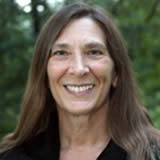 Sharon Burch, MSN, RN, NCTMB
Sharon Burch holds a Masters Degree in Nursing and has been practicing as a nurse since 1974. She is currently a Registered Nurse in the state of Arkansas. Additionally, Ms. Burch studied under many of today's leaders in massage therapy and bodywork during the 1980s, became Nationally Certified through the NCBTMB in 1993 and holds a professional membership with the AMTA.
As founder of Health Positive!, Ms. Burch has created over 60 home study nursing and massage continuing education programs, performed over 65 public, live educational presentations, has written two published books, served as a member on the NCBTMB Continuing Education committee and was a founding member of the National Association of Nurse Massage Therapists.
Sharon is an instructor on many of the Institute's programs and has authored and co-authored various ethics courses and additional titles such as Touch for the Seriously Ill, Stress Reduction Through Bodywork, Staying Well – Naturally, Cardiopulmonary Health and Illness, Chronic Pain Management, Marketing Massage in Four Easy Steps, Preventing Medical Errors, HIV Update for Massage Therapists and Bodyworkers, Understanding HIV, Massage for Edema and more.