Materials
Manual - 16 pages
Multiple-choice test
Certificate upon completion
Description
Learn why medical errors contribute to high health-care costs and why it's so important to design your work to increase safety for your clients and yourself.
This course describes the problem of injury, including death, from errors in the U.S. health care system. It lays out a comprehensive strategy for addressing these problems to which we are all vulnerable. You will also discover reasons to simplify key work processes and avoid over-reliance on memory and vigilance.
Course Objectives
Identify the Institute of Medicine safety recommendations.
Describe ways to simplify key work processes and avoid over-reliance on memory and vigilance.
Apply the Code of Ethics and Scope of Practice to sample cases.
Course Reviews
Sybyl Cohen, CMT
9/3/2023
Arnesha Winters, LMT
8/29/2023
paula taylor, LMT
8/26/2023
Naomi Hoffman, LMT
8/12/2023
Steven Thompson, LMBT
8/7/2023
Instructors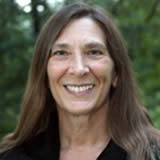 Sharon Burch, MSN, RN, NCTMB
Sharon Burch holds a Masters Degree in Nursing and has been practicing as a nurse since 1974. She is currently a Registered Nurse in the state of Arkansas. Additionally, Ms. Burch studied under many of today's leaders in massage therapy and bodywork during the 1980s, became Nationally Certified through the NCBTMB in 1993 and holds a professional membership with the AMTA.
As founder of Health Positive!, Ms. Burch has created over 60 home study nursing and massage continuing education programs, performed over 65 public, live educational presentations, has written two published books, served as a member on the NCBTMB Continuing Education committee and was a founding member of the National Association of Nurse Massage Therapists.
Sharon is an instructor on many of the Institute's programs and has authored and co-authored various ethics courses and additional titles such as Touch for the Seriously Ill, Stress Reduction Through Bodywork, Staying Well – Naturally, Cardiopulmonary Health and Illness, Chronic Pain Management, Marketing Massage in Four Easy Steps, Preventing Medical Errors, HIV Update for Massage Therapists and Bodyworkers, Understanding HIV, Massage for Edema and more.