Materials
Manual - 45 pages
Multiple-choice test - if you prefer to complete this program online please select the "Materials: Available online + Test: Available online" option
Certificate upon completion - if you prefer to print your certificate at home instantly, please select the online option
Description
This course addresses some of the challenges involved in caring for people who are ill, injured or dying. It gives tools to help integrate your practice into hospitals, nursing facilities and home care settings including topics such as ethical dilemmas, dissonance, mentorship and boundaries.
This course covers:
common ethical dilemmas that occur when working with people in illness care environments and strategies to reduce or cope with ethical dissonance
appropriate ways to present yourself as a professional in hospitals, nursing facilities and home care settings
recommended modifications for providing skilled touch to ill or injured people, including the common contraindications
recommended approaches to working with people who are seriously ill or dying
common areas for ischemia (pressure sores or decubiti) in immobile persons and the best therapeutic approaches for working with them
Course Reviews
Serena Carbonell, LMT, NCTMB
An amazing course with very informative material! I look forward to incorporating this new learned information into my massage practice as well as daily interactions with everyone; as being compassionate and empathetic is extremely important for all aspects of life.
Amy Fontaine-Smith, LMT, NCTMB
I am a hospice volunteer massage therapist and this was so very helpful to me! I did not train with a hospice LMT and even with 9 years of experience at a massage clinic I had many questions that were answered in this training and learned so very much. I am also excited to join HBNM for support and practical tips. I had never heard of them until now. Thank you so very much! I love this work and it makes me feel much more confident in the medical setting!
Janice Wheeler, LMT, NCTMB
This was an outstanding course, more interesting than any ethics course I have ever taken. Being on Oncology Massage Therapist in a local hospital and working closely with Hospice as well as providing Palliative Care on location for end stage patients, so much of the content reinforced and applied directly to my work. Thank you for offering something this specialized in the category of ethics.
Lee Ann Dail, CMT
This course was well written and presented, concise, well organized and easy to understand. The test questions were helpful in learning the information by keeping my attention in an orderly pattern rather than random. Thanks so much for this helpful and well supported ethics class that was more interesting than any others I've taken. I especially appreciated the inclusion of standards of practice documents and a vocabulary list. The sections that helped me personally the most were: Therapeutic Relationships; Hospitals; and Caring for People Who Are Dying.
Mary Ann Betenbaugh, LMBT
As a Massage Therapist who is also a Physical Therapist in an acute care hospital, I found the course content very relevant and informative.The ethics portion of this course is clearly presented and I look forward to reviewing it on an ongoing basis.
Instructors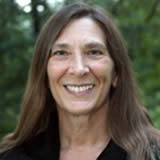 Sharon Burch, MSN, RN, NCTMB
Sharon Burch holds a Masters Degree in Nursing and has been practicing as a nurse since 1974. She is currently a Registered Nurse in the state of Arkansas. Additionally, Ms. Burch studied under many of today's leaders in massage therapy and bodywork during the 1980s, became Nationally Certified through the NCBTMB in 1993 and holds a professional membership with the AMTA.
As founder of Health Positive!, Ms. Burch has created over 60 home study nursing and massage continuing education programs, performed over 65 public, live educational presentations, has written two published books, served as a member on the NCBTMB Continuing Education committee and was a founding member of the National Association of Nurse Massage Therapists.
Sharon is an instructor on many of the Institute's programs and has authored and co-authored various ethics courses and additional titles such as Touch for the Seriously Ill, Stress Reduction Through Bodywork, Staying Well – Naturally, Cardiopulmonary Health and Illness, Chronic Pain Management, Marketing Massage in Four Easy Steps, Preventing Medical Errors, HIV Update for Massage Therapists and Bodyworkers, Understanding HIV, Massage for Edema and more.