Materials
Text - 324 pages
Multiple-choice test - if you prefer to test online please select the "test online" option
Certificate upon completion - if you prefer to print your certificate at home instantly, please select the online option
Description
Reflexology has been an effective way to relieve stress, alleviate pain and combat ailments. Integrating traditional Chinese Medicine and standard Western reflexology practice, this continuing education course identifies reflexology points and the corresponding Chinese meridians on the foot for a unique and proven method to getting even better results. In simple and straightforward terms, the course text explains why the meridians are essential for reflexology, how to use meridian therapy and the 5 elements for effective assessment and treatment, how to relate structural foot problems to imbalances in the rest of the body and much more.
In this course, you will explore:
how Europe and America influenced the development of reflexology; the Chinese connection, and the ways that zones and meridians relate to each other
the differences between energy and Chi
the yin/yang, 5 elements and meridian theories
why the meridians are essential for reflexology
correct applications of meridian theory and the 5 elements in reflexology practice
how the muscles, each of the 5 elements, and the 12 meridians relate to health and to massage and bodywork practice
each specific area of the foot and its corresponding reflexive area of the body
structural foot problems affecting imbalances in the rest of the body
the responsibilities of a reflexologist, common client reactions and how to determine the appropriate length of treatment
the correct way to perform the basic treatment techniques and the recommended sequence for a reflexology treatment
Dozens of illustrations are included to guide readers step-by-step through the treatments.
Course Reviews
Nora Sasson, LMT
I really enjoyed the course!!! It is very interesting and illuminating. The author explained the material very clearly and in an organized structure. Thank you.
Kelly Kurttila, LMP, NCMT, Seattle, WA
The book is excellent, and I liked the review of TCM. I will definitely use the techniques provided in the book to enhance my reflexology treatments.
Adele L. DeMeo
Excellent book and course. My training for LMT was done with a huge focus on TCM, dx and tx. This was an excellent presentation and right to the point. If you had a lot of training in TCM, OCA (Oriental Clinical Assessment) and AMMA, this course would be very interesting if schooling focused more on Euro-massage. This may spark an interest in TCM. Love it!!
Deneen Jenkins, LMT
An excellent text for any professional reflexologist I found the course well written clear precise very interesting and and inspiring. This course has encouraged further study in the eastern modalities. So glad i enrolled in the course because I learned so much about TCM. I will definitely reread the text.
Virginia Adams, LMT
I would highly recommend this course. This course was chock full of great information on reflexology. I feel that I need to go back and read the book again. Too much to absorb in one read. It was so interesting and useful. It made me want to go back and take more courses relating to Eastern accupressure studies. A little tough at times to find the correct answer to the question as I thought it could be between two answers for some of the questions. Overall, a great course.
Instructors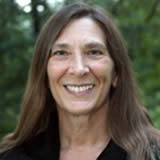 Sharon Burch, MSN, RN, NCTMB
Sharon Burch holds a Masters Degree in Nursing and has been practicing as a nurse since 1974. She is currently a Registered Nurse in the state of Arkansas. Additionally, Ms. Burch studied under many of today's leaders in massage therapy and bodywork during the 1980s, became Nationally Certified through the NCBTMB in 1993 and holds a professional membership with the AMTA.
As founder of Health Positive!, Ms. Burch has created over 60 home study nursing and massage continuing education programs, performed over 65 public, live educational presentations, has written two published books, served as a member on the NCBTMB Continuing Education committee and was a founding member of the National Association of Nurse Massage Therapists.
Sharon is an instructor on many of the Institute's programs and has authored and co-authored various ethics courses and additional titles such as Touch for the Seriously Ill, Stress Reduction Through Bodywork, Staying Well – Naturally, Cardiopulmonary Health and Illness, Chronic Pain Management, Marketing Massage in Four Easy Steps, Preventing Medical Errors, HIV Update for Massage Therapists and Bodyworkers, Understanding HIV, Massage for Edema and more.