Materials
Text - 224 pages
Multiple-choice test - if you prefer to test online please select the "test online" option
Certificate upon completion - if you prefer to print your certificate at home instantly, please select the online option
Description
The first sensory input in life comes from the sense of touch while a baby is still in the womb and touch continues to be the primary means of learning about the world throughout infancy, well into childhood. Touch is critical for children's growth, development, and health, as well as for adult's physical and mental well-being.
Examine the value of touch from sociological, anthropological and physiological perspectives. Review significant research results on a variety of touch therapies, such as massage therapy, demonstrating its importance for various conditions such as asthma, cancer, autism and eating disorders.
In this course, you will investigate:
why touch and touch therapies are so important for people of all ages
why touch is essential for normal development and how it can be given to improve development during pregnancy, labor, delivery, infancy, childhood, adolescence and adulthood
the most important functions of the integumentary system and how touch is useful for pain relief
the way touch therapies work to benefit people
specific benefits for a variety of infants, including those with special needs
specific benefits of touch for children, adolescents and adults, including those with special needs
Course Reviews
Carol Stewart-High, LMT, NCTMB
Excellently written text with recent research in the area of touch. In addition to stimulating interest in the topic, reading the book prompted self-reflection and realization personally. As a massage therapist I value even more profoundly the gifts I give my clients with every massage.
Cheryl D. Slojkowski
I am very happy to have the opportunity to take this course for my license renewal. I have been aware of Tiffany Field's studies of massage therapy for many, many years, but never seemed to have the time to research her findings. The book is well written and organized and is easily read. Her research has proven that every one benefits from massage, sometimes even the person performing the massage - whether a new mom or a senior citizen!
Heidi Mayo, LMT
Loved the course on Touch Therapy, I particularly loved learning about the benefits of persons with ADD/ADHD and ASD since I have children with ADHD and ASD who could benefit from Touch Therapy.
J. Willow Muhr, LMT, NCTMB
I was surprised by the depth that this course went into as to the value of touch. It was presented in a way that kept my attention and that I can easy present to my clients. The questions were worded in a way that required that the text be read and the answers were not readily available. I appreciated that in that many courses are simply to easy.
Sue Lorincz NCMT Woodstock, GA
I was very happy with the ease of this CEU.
Instructors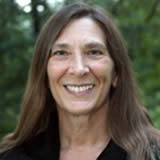 Sharon Burch, MSN, RN, NCTMB
Sharon Burch holds a Masters Degree in Nursing and has been practicing as a nurse since 1974. She is currently a Registered Nurse in the state of Arkansas. Additionally, Ms. Burch studied under many of today's leaders in massage therapy and bodywork during the 1980s, became Nationally Certified through the NCBTMB in 1993 and holds a professional membership with the AMTA.
As founder of Health Positive!, Ms. Burch has created over 60 home study nursing and massage continuing education programs, performed over 65 public, live educational presentations, has written two published books, served as a member on the NCBTMB Continuing Education committee and was a founding member of the National Association of Nurse Massage Therapists.
Sharon is an instructor on many of the Institute's programs and has authored and co-authored various ethics courses and additional titles such as Touch for the Seriously Ill, Stress Reduction Through Bodywork, Staying Well – Naturally, Cardiopulmonary Health and Illness, Chronic Pain Management, Marketing Massage in Four Easy Steps, Preventing Medical Errors, HIV Update for Massage Therapists and Bodyworkers, Understanding HIV, Massage for Edema and more.