Materials
Text - 272 pages
Multiple-choice test - if you prefer to test online please select the "test online" option
Certificate upon completion - if you prefer to print your certificate at home instantly, please select the online option
Description
Written by the Director of the world-renowned Touch Research Institutes, the course text examines the practical applications of important massage therapy research findings and describes the conceptual application of those results to practice. Each chapter of this comprehensive text provides a clear and authoritative review of what is reliably known about the effects of touch for a variety of clinical conditions such as depression, pain management, movement problems and functioning of the immune system. Coverage also includes the benefits of massage to specific populations such as pregnant women, neonates, infants, and adolescents.
In this course, you will:
gain a background regarding the necessary elements needed to formulate a research question and select treatment and control groups for massage therapy research
recognize the importance of research protocol used for growth and development, attention & attention disorders, psychiatric conditions, pain syndromes, autoimmune disorders and immune disorders
review studies on reducing prematurity, enhancing growth and development, increasing attentiveness, decreasing depression and aggression, improving neuromuscular function, movement, pain reduction and enhancing immune function
analzye research finding from the following areas of inquiry: anxiety, aromatherapy, blood pressure, cancer, cardiovascular conditions, diabetes, the elderly, reflexology, sports, and surgery
This course provides a thorough yet concise review of recent research related to the importance of touch.
Course Reviews
April Lee, LMT, BCTMB
Great course on much of the research done on massage therapy ... very affirming too to know that the work we do does make a difference on the physical level which is measurable using scientific methods.
Deborah Layton, LMT, BCTMB
The text for this course is excellent and I only wish I had gotten the actual book since it should have a place on my reference shelf. If they come out with a new edition, I would definitely take the course again!
C. Linnea Johnson, LMBT
Great course! I especially like Appendix 2 and the easy-to-reference abstracts. I am looking forward to spending some time in the bibliography and looking at some of the other scientific studies that have been done!
Megan Lopez, LMT, NCTMB
This was a very interesting compilation of massage therapy studies on a wide variety of health challenges. I'm so glad that I opted to take this class, as it reconfirmed the many, many benefits of massage therapy to truly affect the mood, wellness and general health of those suffering with pain, depression, cancer and numerous other ailments.
Chad Bradbury, LMT, NCTMB
I LOVED the clinical data collected by Dr. Fields! Only with exposure to the plain physiological benefits of massage therapy utilizing the God-given healing powers of the body's innate nervous, endocrine, as well as the more well known musculoskeletal systems can the gargantuan pharmaco/surgical banderlog be overcome! You go Ms. Fields!
Instructors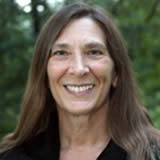 Sharon Burch, MSN, RN, NCTMB
Sharon Burch holds a Masters Degree in Nursing and has been practicing as a nurse since 1974. She is currently a Registered Nurse in the state of Arkansas. Additionally, Ms. Burch studied under many of today's leaders in massage therapy and bodywork during the 1980s, became Nationally Certified through the NCBTMB in 1993 and holds a professional membership with the AMTA.
As founder of Health Positive!, Ms. Burch has created over 60 home study nursing and massage continuing education programs, performed over 65 public, live educational presentations, has written two published books, served as a member on the NCBTMB Continuing Education committee and was a founding member of the National Association of Nurse Massage Therapists.
Sharon is an instructor on many of the Institute's programs and has authored and co-authored various ethics courses and additional titles such as Touch for the Seriously Ill, Stress Reduction Through Bodywork, Staying Well – Naturally, Cardiopulmonary Health and Illness, Chronic Pain Management, Marketing Massage in Four Easy Steps, Preventing Medical Errors, HIV Update for Massage Therapists and Bodyworkers, Understanding HIV, Massage for Edema and more.