Materials
Text - 237 pages
Multiple-choice test - if you prefer to test online please select the "test online" option
Certificate upon completion - if you prefer to print your certificate at home instantly, please select the online option
Description
Based on the book "Ethics for the New Millennium" by His Holiness the Dalai Lama, this course presents a moral system of ethics for your consideration including universal principles of compassion for oneself and others and restraint from causing harm. While exploring ethics for the individual and for society, this course will improve your ability to treat each person with respect, dignity and worth, adhere to ethical boundaries and safeguard the therapeutic relationship. Applicable to all practice settings.
This course covers:
key elements involved in our capacity to empathize with one another
essential elements in the practice of inner discipline
"so pa" and primary benefits of practicing "so pa"
the levels of compassion and the properties of each level
essential elements involved in our experience of suffering, resolution and the application of ethical discipline
key effects of our development of a sense of universal responsibility
the steps necessary to achieve ethical conduct in social and political policies
Course Reviews
Jeane Hays BA, LMT, NCTMB Hays Desert Sun Massage, Scottsdale A
This course motivates an individual to refocus on what really is important in life regardless of career choice, and that is to always have patience, kindness, and forgiveness for one's self and others, and to offer those virtues through empathy, compassion, and unconditional love. In the spirit of genuine humility, not for self-serving personal benefit. That this perspective inspires each of us to impact our communities and the world, one person at a time, with spontaneous loving kindness, the basic quality everyone requires for happiness.
Lynn D. Hennessee
This course was really a refreshing look at ethics. I was looking for something different than the usual ethics classes and I was very excited to find this one. The material was very through provoking and I had to read it slowly and go back and re-read at times for the depth of information to be absorbed. The course took longer than I expected, but it was with it as it was so profound. Thank you for offering this great work from the Dalai Lama.
Pamela Alberts, LMT
I was inspired by this courses and appreciated an ethics course that was not just about " Do this, Don't do that". It encouraged me to look deep within and become more consciously aware of how our thoughts, feeling, and actions affect out fellow human beings and ethically what our responsibilities are to others (including the earth and other life forms).
Christine Collings, LMT
Glad that this course was beyond the standard type of Ethics classes. It was much more than a review of Ethics and practices. The Dalai Lama has a deep understanding of human behavior and it was worth the effort and time to dive into.
Janice C. Modesitt, NCTMB
Ethics: From the Dalai Lama was the best ethics class I have taken. Standard ethics does not compare with the depth of study that this course offers. This course has depth and explores the topic on a broader level.
Instructors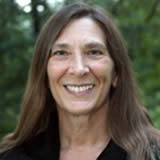 Sharon Burch, MSN, RN, NCTMB
Sharon Burch holds a Masters Degree in Nursing and has been practicing as a nurse since 1974. She is currently a Registered Nurse in the state of Arkansas. Additionally, Ms. Burch studied under many of today's leaders in massage therapy and bodywork during the 1980s, became Nationally Certified through the NCBTMB in 1993 and holds a professional membership with the AMTA.
As founder of Health Positive!, Ms. Burch has created over 60 home study nursing and massage continuing education programs, performed over 65 public, live educational presentations, has written two published books, served as a member on the NCBTMB Continuing Education committee and was a founding member of the National Association of Nurse Massage Therapists.
Sharon is an instructor on many of the Institute's programs and has authored and co-authored various ethics courses and additional titles such as Touch for the Seriously Ill, Stress Reduction Through Bodywork, Staying Well – Naturally, Cardiopulmonary Health and Illness, Chronic Pain Management, Marketing Massage in Four Easy Steps, Preventing Medical Errors, HIV Update for Massage Therapists and Bodyworkers, Understanding HIV, Massage for Edema and more.