Materials
Text - 163 pages
Multiple-choice test - if you prefer to test online please select the "test online" option
Certificate upon completion - if you prefer to print your certificate at home instantly, please select the online option
Description
Fragrant, gentle essential oils are ideally suited to the special needs of women during pregnancy, birth, and early motherhood. Written by a registered nurse trained in herbal medicine, reflexology and massage, this course provides expert advice on using essential oils in massage, baths, compresses, lotions, and inhalations. Special sections on massage for pregnant women and newborns give complete instructions for using massage to ease the discomforts of pregnancy and relieve the pain of labor and birth, as well as to soothe and comfort restless babies and facilitate the bonding of mother and child. Also provided is information on addressing morning sickness, water retention, cellulite, varicose veins, hemorrhoids, and stretch marks. Safe, effective remedies for babies are also covered, including colic, diaper rash, and teething pain.
In this course, you will learn:
benefits of aromatherapy in pregnancy
history of essential oils
how essential oils can be used
pregnancy massage including muscle energy techniques
how to use aromatherapy for discomforts during pregnancy, labor and birth as well as during the postpartum period
how to use massage and aromatherapy for infants
to reference practical information about essential oils and common medical terms associated with their use
Course Reviews
T. Swisher, LMT
Course was very interesting, the author was very knowledgeable with her information that was given. I plan on using the recipes for personal use as well as in my massage practice. I was very pleased with the course.
Keri Smith, CMT, Ashburn, VA
This course was fun and interesting. It covered all the topics that would be of interest to someone in this specialty.
Abeegahyil Yisrael, LMP
I thoroughly enjoyed this course and having the aromatherapy mother and baby book is essential to someone who loves aromatherapy, and seeking to make products! thanks a lot!
K. Thorne, LMT, NCTMB
The book and information were very helpful and informative. I really enjoyed reading the material and I cannot wait to apply it to my practice.
C. Jones, LMT
I enjoyed this course and it was exactly what I needed, wanted, and expected. I am very happy with my choice to use your program!
Instructors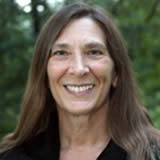 Sharon Burch, MSN, RN, NCTMB
Sharon Burch holds a Masters Degree in Nursing and has been practicing as a nurse since 1974. She is currently a Registered Nurse in the state of Arkansas. Additionally, Ms. Burch studied under many of today's leaders in massage therapy and bodywork during the 1980s, became Nationally Certified through the NCBTMB in 1993 and holds a professional membership with the AMTA.
As founder of Health Positive!, Ms. Burch has created over 60 home study nursing and massage continuing education programs, performed over 65 public, live educational presentations, has written two published books, served as a member on the NCBTMB Continuing Education committee and was a founding member of the National Association of Nurse Massage Therapists.
Sharon is an instructor on many of the Institute's programs and has authored and co-authored various ethics courses and additional titles such as Touch for the Seriously Ill, Stress Reduction Through Bodywork, Staying Well – Naturally, Cardiopulmonary Health and Illness, Chronic Pain Management, Marketing Massage in Four Easy Steps, Preventing Medical Errors, HIV Update for Massage Therapists and Bodyworkers, Understanding HIV, Massage for Edema and more.