Materials
Manual - 19 pages
Multiple-choice test - if you prefer to complete this program online please select the "Materials: Available online + Test: Available online" option
Certificate upon completion - if you prefer to print your certificate at home instantly, please select the online option
Description
Take this opportunity to reflect on your professionalism while reviewing several ethical issues within the massage therapy and bodywork profession.
This course covers:
negligence and malpractice and the four elements of negligence
basic professional liability insurance terms and concepts
main reasons why independent contractors and employed health care professionals both need professional liability insurance
components of a typical professional liability policy
consent and recognizing examples of it
identifying the health care professional's obligations regarding the informed consent process
who may give consent on behalf of the patient when s/he is unable to do so
circumstances that may involve special consent rules
purposes and major uses of the medical record
components of SOAP charting
implications of releasing confidential information about the client
This course contains 4 hours in NCBTMB Standard I: Professionalism.
Course Reviews
Kay Bene, LMT, NCTMB
This was an excellent course. It described the complex subject of documentation, insurance and responsibility very, very well. I enjoyed reading the material and thought the test was excellent and very well constructed.
Cynthia Frey, LMT, NCTMB
Having taken ethics courses every year for 16 years, I was thrilled to find a course that was far outside of something I could have taught. Skimming the test before reading the text, I saw questions I could not confidently guess the answers to. Thank you for a course for those of us who are bored with basic courses which focus on common boundaries and professionalism. I would recommend this course to anyone needing an ethics course who is interested in legalities and interacting with the medical community.
S. Cash, LMBT
This is a valuable course to help massage therapist and healthcare practitioners have a better understanding of law and documentation from an ethical perspective. The information on professional liability insurance was extremely informative. Thank you for an inexpensive ethics class that is applicable to one's practice!
Anne Edstrom, LMT
This was very informative and it definitely reminded me of certain issues within my practice that can be improved upon. By doing so, I will not only be of greater benefit to my clients, but I will be protecting myself. Thank you for your clear and concise course!!
Patricia DeBiase, LMT, NJ
This course was definitely designed with the needs of the busy person in mind! I was able to earn the credits necessary for my license renewal on my own time, without the stress of making it to a class on time. I will definitely use HP! again in the future and will recommend it to my fellow co-workers!
Instructors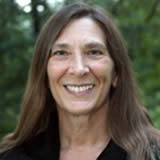 Sharon Burch, MSN, RN, NCTMB
Sharon Burch holds a Masters Degree in Nursing and has been practicing as a nurse since 1974. She is currently a Registered Nurse in the state of Arkansas. Additionally, Ms. Burch studied under many of today's leaders in massage therapy and bodywork during the 1980s, became Nationally Certified through the NCBTMB in 1993 and holds a professional membership with the AMTA.
As founder of Health Positive!, Ms. Burch has created over 60 home study nursing and massage continuing education programs, performed over 65 public, live educational presentations, has written two published books, served as a member on the NCBTMB Continuing Education committee and was a founding member of the National Association of Nurse Massage Therapists.
Sharon is an instructor on many of the Institute's programs and has authored and co-authored various ethics courses and additional titles such as Touch for the Seriously Ill, Stress Reduction Through Bodywork, Staying Well – Naturally, Cardiopulmonary Health and Illness, Chronic Pain Management, Marketing Massage in Four Easy Steps, Preventing Medical Errors, HIV Update for Massage Therapists and Bodyworkers, Understanding HIV, Massage for Edema and more.