Materials
Manual - 17 pages
Multiple-choice test - if you prefer to complete this program online please select the "Materials: Available online + Test: Available online" option
Certificate upon completion - if you prefer to print your certificate at home instantly, please select the online option
Description
The NCBTMB Standards of Practice are designed to ensure that Nationally Certified massage practitioners uphold high standards of practice for the massage profession as well as inform the general public of the duties and responsibilities of Nationally Certified massage therapists. This course was designed as a quick review of the basics related to the NCBTMB's Standard V: Roles and Boundaries.
Topics discussed in this course include:
professionalism
transference, counter-transference, consent and boundaries and their application in important practice situations
consent and boundaries
sexuality issues
cultural respect
Course Objectives
Identify the essential roles, rights and responsibilities that are accepted in order to be recognized as a professional.
Define the concepts transference, counter-transference, consent and boundaries and apply them to important practice situations.
Course Reviews
Victoria Heland, CMT
I have been licensed since 1998 and have taught massage. Even though I have been a professional massage therapist and teacher for more than a decade, this course is beneficial as a refresher and reminder. It supports and clarified my reasons for doing some of the things I do (especially regarding boundaries and dual relationships).
Barbara Ann Munoz, LMT
I enjoyed this home study course program, the contents of the material was excellent. It was a pleasure to take my test online and be able to see my score right away and get my certificate.
Deborah Phillips
What a good quick course for an extra CEU... it was concise and pertinent for an ethical review, providing a very good thought-provoking challenge.
Tamura Courtney, LMT
Reflective exercises were an added bonus to the course material! Great for encouraging self-reflection and critical thinking!
Amy Holbert, LMP
This course was easy to access and user friendly to navigate online. I have recommended this continuing education course website to other therapists in both massage therapy and physical therapy fields.
Instructors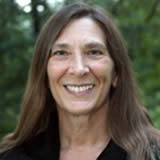 Sharon Burch, MSN, RN, NCTMB
Sharon Burch holds a Masters Degree in Nursing and has been practicing as a nurse since 1974. She is currently a Registered Nurse in the state of Arkansas. Additionally, Ms. Burch studied under many of today's leaders in massage therapy and bodywork during the 1980s, became Nationally Certified through the NCBTMB in 1993 and holds a professional membership with the AMTA.
As founder of Health Positive!, Ms. Burch has created over 60 home study nursing and massage continuing education programs, performed over 65 public, live educational presentations, has written two published books, served as a member on the NCBTMB Continuing Education committee and was a founding member of the National Association of Nurse Massage Therapists.
Sharon is an instructor on many of the Institute's programs and has authored and co-authored various ethics courses and additional titles such as Touch for the Seriously Ill, Stress Reduction Through Bodywork, Staying Well – Naturally, Cardiopulmonary Health and Illness, Chronic Pain Management, Marketing Massage in Four Easy Steps, Preventing Medical Errors, HIV Update for Massage Therapists and Bodyworkers, Understanding HIV, Massage for Edema and more.