Materials
Manual - 17 pages
Multiple-choice test
Certificate upon completion
Description
The NCBTMB Standards of Practice are designed to ensure that Nationally Certified massage practitioners uphold high standards of practice for the massage profession as well as inform the general public of the duties and responsibilities of Nationally Certified massage therapists. This course was designed as a quick review of the basics related to the NCBTMB's Standard V: Roles and Boundaries.
Topics discussed in this course include:
professionalism
transference, counter-transference, consent and boundaries and their application in important practice situations
consent and boundaries
sexuality issues
cultural respect
Course Objectives
Identify the essential roles, rights and responsibilities that are accepted in order to be recognized as a professional.
Define the concepts transference, counter-transference, consent and boundaries and apply them to important practice situations.
Course Reviews
joy fante
3/14/2023
I'm happy with my experience.
Ana Maria Siccardi
3/7/2023
All your courses are well done. No exception with this course, very interesting even though after so many years I have been a massage therapist is always good to refresh your approach as a professional and is always good to remind new clients what are the "rules" in your practice.
Jennifer Clover
2/18/2023
The lower scores are only reflective of the fact that we have to take this course every year, so it's not new information to me. I do like the course though. It's a great refresher.
Toni Naillon
2/17/2023
it was great!
Shanelle Pollard
2/16/2023
Great refresher!
Instructors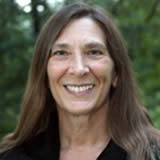 Sharon Burch, MSN, RN, NCTMB
Sharon Burch holds a Masters Degree in Nursing and has been practicing as a nurse since 1974. She is currently a Registered Nurse in the state of Arkansas. Additionally, Ms. Burch studied under many of today's leaders in massage therapy and bodywork during the 1980s, became Nationally Certified through the NCBTMB in 1993 and holds a professional membership with the AMTA.
As founder of Health Positive!, Ms. Burch has created over 60 home study nursing and massage continuing education programs, performed over 65 public, live educational presentations, has written two published books, served as a member on the NCBTMB Continuing Education committee and was a founding member of the National Association of Nurse Massage Therapists.
Sharon is an instructor on many of the Institute's programs and has authored and co-authored various ethics courses and additional titles such as Touch for the Seriously Ill, Stress Reduction Through Bodywork, Staying Well – Naturally, Cardiopulmonary Health and Illness, Chronic Pain Management, Marketing Massage in Four Easy Steps, Preventing Medical Errors, HIV Update for Massage Therapists and Bodyworkers, Understanding HIV, Massage for Edema and more.