Materials
Manual - 37 pages
Multiple-choice test - if you prefer to complete this program online please select the "Materials: Available online + Test: Available online" option
Certificate upon completion - if you prefer to print your certificate at home instantly, please select the online option
Description
Standards of Practice provide massage therapists with clear, written expectations of professional conduct that can protect both the client and the practitioner and safeguard the therapeutic value of the relationship. This course reviews NCBTMB Standard I: Professionalism and Standard V: Roles and Boundaries in detail and helps you consider how they relate to your practice.
Course Objectives
Identify an example of at least 6 parts of the NCBTMB Standard I
Identify an example of each of the 9 parts of the NCBTMB Standard V
Course Reviews
Bruce A. Lederer, LMT, NCTMB
The material is clear, informative and interestingly written. It took a subject that many of us have heard and/or read many times yet it,cleared out the cob webs and brought the subject clearly back to the forefront--in a crystal clear manner.
S. Shafer, LMT
Very nice course. Taking this course did enlighten me in a few new ways, thereby being a very worthwhile learning experience. The wording was a bit tricky on 1 or 2 of the questions. However, it really made me reread & think my answer through. I enjoyed this online course & I will continue to take online education with The Institute for Intgrative Healthcare Studies!
M. Piluras, LMT, NCTMB
I appreciate the concise and comprehensive nature of the ethics courses. The online availability makes it easy for me to comply with the certification requirements in a timely manner, and gain powerful insight into the nature of our ethical codes, without taking too much time out of a busy schedule.
Cynthia Meldrim, LMT
Very good material that covers all grounds on the subject. Excellent examples that explained ethical and unethical situations in detail of profession relations between therapist and client.
Lynn Wehlau, CMT, NCBTMB
Glad to see information on dual relationships was included. The previous advice of "no dual relationships" doesn't work in a small town where everybody knows everybody.
Instructors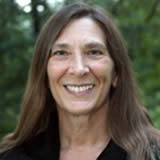 Sharon Burch, MSN, RN, NCTMB
Sharon Burch holds a Masters Degree in Nursing and has been practicing as a nurse since 1974. She is currently a Registered Nurse in the state of Arkansas. Additionally, Ms. Burch studied under many of today's leaders in massage therapy and bodywork during the 1980s, became Nationally Certified through the NCBTMB in 1993 and holds a professional membership with the AMTA.
As founder of Health Positive!, Ms. Burch has created over 60 home study nursing and massage continuing education programs, performed over 65 public, live educational presentations, has written two published books, served as a member on the NCBTMB Continuing Education committee and was a founding member of the National Association of Nurse Massage Therapists.
Sharon is an instructor on many of the Institute's programs and has authored and co-authored various ethics courses and additional titles such as Touch for the Seriously Ill, Stress Reduction Through Bodywork, Staying Well – Naturally, Cardiopulmonary Health and Illness, Chronic Pain Management, Marketing Massage in Four Easy Steps, Preventing Medical Errors, HIV Update for Massage Therapists and Bodyworkers, Understanding HIV, Massage for Edema and more.