Materials
Text - 82 pages
2 DVDs - 130 minutes total
2 CDs - 88 minutes total
Multiple-choice test - if you prefer to test online please select the "test online" option
Certificate upon completion - if you prefer to print your certificate at home instantly, please select the online option
Description
As more people reach beyond conventional medicine for healing, massage and bodywork practitioners are being invited to aid and comfort dying persons and those who care for them. In this profoundly intimate course, internationally acclaimed practitioner Irene Smith shares openly about the multidimensional challenges and personal healing nature of this work. The textbook, 2 CDs and 2 DVDs in this course clearly present Irene's practical and philosophical framework developed from 25 years' experience.
In this course, you will learn:
important self-care elements for the touch practitioner in hospice care
elements needed for ill or dying clients to receive a safe, comforting touch experience in hospice care
the importance of confidentiality and building trust in hospice care relationships
the emotional challenges of working with the dying and the recommended methods of self-care for the practitioner
This course is for any massage therapist or bodyworker who is considering working with dying persons. It will inspire you to learn new hands-on skills.
Course Reviews
Evelyn LePain, LMT
This course provided a wealth of information that will be essential as I pursue a hospice based massage therapy practice. The CDs and DVDs were deeply moving, at times heart wrenching, but completely enhanced the entire aspect of this profound work. Thank you for sharing and caring and creating this extraordinary course. I am indebted to you!
Gayle Ferruccio
I am an ex-hospice nurse. I am now a volunteer (mostly doing massage). The course was a nice review, but I also learned new, insightful information as well. I appreciated the author's willingness to express some of the personal challenges she faced, because often, I experience many of the same challenges as a volunteer. It's different when you are working as a nurse because the patient /nurse relationship is different. As a volunteer, you need to have a more personal relationship with the client-something I struggle with. The author's acknowledgement and strategies regarding these challenges were very helpful to me.
Mary Cooke, LMT
I thoroughly appreciate the depth and range of Irene Smith's work. As a massage therapist who has worked with, but on a much more limited level, hospice patients, I found every breath of information and the details with which they were presented to be most beneficial.
Sharon Butler, RMT
The use of audio, video and written materials made the course more accessible. Information around Hospice care is very valuable for the Massage Therapy practice. We are dealing with varying levels of health on a daily basis now more than ever before. Thank you for the open and compassionate program.
Vicky Steen, LMT, NCTMB
I found myself going back and re-reading all the course material. I spent several days contemplating, digesting and integrating the information presented. The DVD and the CDs were very important part of my emotional development in preparing to work with Hospice care. Thank you for this class. Although it was developed for Hospice care, I found valuable tools to use in working with dementia and Alzheimer patients who are not in the final stages end-of-life care. Again, thank you.
Instructors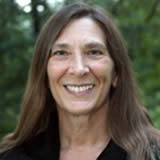 Sharon Burch, MSN, RN, NCTMB
Sharon Burch holds a Masters Degree in Nursing and has been practicing as a nurse since 1974. She is currently a Registered Nurse in the state of Arkansas. Additionally, Ms. Burch studied under many of today's leaders in massage therapy and bodywork during the 1980s, became Nationally Certified through the NCBTMB in 1993 and holds a professional membership with the AMTA.
As founder of Health Positive!, Ms. Burch has created over 60 home study nursing and massage continuing education programs, performed over 65 public, live educational presentations, has written two published books, served as a member on the NCBTMB Continuing Education committee and was a founding member of the National Association of Nurse Massage Therapists.
Sharon is an instructor on many of the Institute's programs and has authored and co-authored various ethics courses and additional titles such as Touch for the Seriously Ill, Stress Reduction Through Bodywork, Staying Well – Naturally, Cardiopulmonary Health and Illness, Chronic Pain Management, Marketing Massage in Four Easy Steps, Preventing Medical Errors, HIV Update for Massage Therapists and Bodyworkers, Understanding HIV, Massage for Edema and more.