Materials
Text - 320 pages
Multiple-choice test - if you prefer to test online please select the "test online" option
Certificate upon completion - if you prefer to print your certificate at home instantly, please select the online option
Description
Orthopedic soft-tissue problems are common among the general population, whether from sports, occupational activities, or chronic pain. Learn important evidence-based approaches to safe, effective and cost-effective orthopedic massage through this continuing education program, written for those interested in understanding and applying massage as an intervention for soft-tissue disorders.
Recent research into the physiological effects of massage has strengthened the justification for its use in the treatment of soft-tissue pain and injury conditions. The course text presents a comprehensive and in-depth look at the physiological nature of these conditions and the massage treatments most effective for their relief. Providing validation for the role of massage in treating orthopedic conditions, the text also aims to help the therapist understand the relationship between the soft tissues to which techniques are applied and the overall orthopedic disorder affecting their clients.
In this course, you will learn:
common pathological problems that affect the muscle, tendon, ligament, joint capsule, fascia, nerve and cartilage
benefits and contraindications of various heat and cold applications
effects of massage with active movement to massage with passive movement
primary physiological effects of massage and the primary treatment techniques which the author uses to achieve these effects
pathologies of the foot, ankle, lower leg, knee, thigh, hip, pelvis, lumbar spine, thoracic spine, cervical spine, shoulder, elbow, forearm, wrist and hand
cautions and contraindications techniques over the different areas of the body
comprehensive approaches to treatment of common soft tissue pain and injury
common orthopedic problems in detail, addressing biomechanics, kinesiology, and anatomy
physiologic rationale for soft tissue treatments and explains those most effective for each condition
Case studies are included to demonstrate techniques and management in clinical practice. Step-by-step photographs of the techniques are depicted in full detail throughout.
Course Reviews
Dianna LeBeau, LMT
Loved this course! It was challenging but well worth the time and effort. The text was wonderful; well written and laid out and covered an enormous amount of information in a clear and concise way. The text will be a great source of reference that I'm sure to use frequently.
Tara LeGros, LMT, NCTMB
Very user friendly database/program. I have taken other online courses that pale in comparison RE: organization of material, clarity of test questions, ease of use. That, and it is such a relief to see quality practitioners offering their services with you (I LOVE Whitney Lowe - his work is remarkable), since attending real time work shops is not always an option. Thank you OMERI and Integrative Healthcare!
Jillian Hubbel, CMT
I have taken many courses from the Institute and find this course to be, by far, the BEST course ever. Whitney Lowe is exceptional at teaching and covering all aspects of the subject for massage therapists, athletic trainers, physical therapists and doctors. I have even recommended this course to my instructors at Modesto Junior College and CSU Fresno's Athletic Training Program and will be recommending it to my peers. I would most likely seek out other classes from Whitney Lowe because of his ability to be comprehensive and thorough. Fantastic!!!
Dianthe Oosterhof
I found this course to be very helpful especially in refreshing some basics and most important it gave me a very clear insight and understanding of the cause of and correct treatment/approach of many injuries. The textbook is very clear covering the material and is very handy to keep around in your practice.
Jennifer Link, LMT
I have been doing massage therapy for 15 years. Last year I wanted a change and went to nursing school. I immediately went to work in an Orthopedic clinic after graduating. This was great, I look forward to sharing this with the Dr. I work for and hopefully intergrate my new career with my old.
Instructors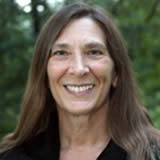 Sharon Burch, MSN, RN, NCTMB
Sharon Burch holds a Masters Degree in Nursing and has been practicing as a nurse since 1974. She is currently a Registered Nurse in the state of Arkansas. Additionally, Ms. Burch studied under many of today's leaders in massage therapy and bodywork during the 1980s, became Nationally Certified through the NCBTMB in 1993 and holds a professional membership with the AMTA.
As founder of Health Positive!, Ms. Burch has created over 60 home study nursing and massage continuing education programs, performed over 65 public, live educational presentations, has written two published books, served as a member on the NCBTMB Continuing Education committee and was a founding member of the National Association of Nurse Massage Therapists.
Sharon is an instructor on many of the Institute's programs and has authored and co-authored various ethics courses and additional titles such as Touch for the Seriously Ill, Stress Reduction Through Bodywork, Staying Well – Naturally, Cardiopulmonary Health and Illness, Chronic Pain Management, Marketing Massage in Four Easy Steps, Preventing Medical Errors, HIV Update for Massage Therapists and Bodyworkers, Understanding HIV, Massage for Edema and more.