Materials
Manual - 44 pages
Multiple-choice test - if you prefer to complete this program online please select the "Materials: Available online + Test: Available online" option
Certificate upon completion - if you prefer to print your certificate at home instantly, please select the online option
Description
Learn about the digestive and endocrine systems and their pathology. This course includes a thorough review of the anatomy and physiology of the digestive and endocrine systems; a description of the essential nutrients for human health, including their source, benefits and deficiencies on the human body, and massage indications and contraindications for specific digestive and endocrine disorders.
In this course, you will learn:
various attributes of the digestive and endocrine systems
how to differentiate between hyperglycemia and hypogylcemia
the primary danger from diabetic crisis
the benefits that massage and bodywork give to the endocrine and digestive systems
contraindications for therapeutic actions in relation to the endocrine and digestive systems
signs and symptoms of issues regarding the endocrine or digestive system and where referring out to another provider is recommended
Course Objectives
Define the following words: cholesterol, colostomy, digestion, elimination, endocrine, hormone, nutrition, peristalsis
Compare the differences between hyperglycemia and hypoglycemia and identify the primary danger from diabetic crisis
Identify at least three benefits that massage and bodywork give to the endocrine and/or digestive systems
Identify at least three contraindications for therapeutic actions in relation to the endocrine and/or digestive systems
Identify at least three endocrine or digestive system signs or symptoms that you might recognize and refer the client to a primary care provider for evaluation
Course Reviews
Rebecca Mabe, LMT, NCTMB
Excellent review of digestive and endocrine pathologies! This information is important for every therapist to know. Would definitely recommend this course for anyone looking for a good refresher on these topics.
Carol Nadasen, LMT
This course was informative. The most helpful parts to me were those that described symptoms clients may present.... especially pain referral! Diabetes is such a prevalent disease. It would be helpful to learn more specific contraindications with its symptoms. Most diabetic clients have already seen a primary care practitioner and are looking for pain relief with massage. I was hoping for more specific indications and contraindications for the wide variety of endocrine and digestive disorder symptoms. Thank you for a fun and thorough review of the systems. I learned something new!
Heidi Mayo, LMT
Wow! This exceeded my expectations! I had a great refresher and found that after I had done what I thought was a mock test after reading the printed book that it was the actual test!! I was so happy to find that out and as weird as this sounds, cannot WAIT to study and complete my next test!
S. Page, LMT
This was a great adjunct. I have a lot of clients who are diabetic as well as have some of the other disorders studied in this program. It gave me more of a affirmation that I am on the right track in caring for my clients. This class will help give me more credibility within my medical community.
Richard C. Catlett, CMT
The information contained in this course is amazing. Very informative and will be a definite asset in my practice.
Instructors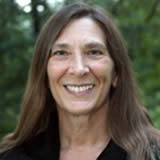 Sharon Burch, MSN, RN, NCTMB
Sharon Burch holds a Masters Degree in Nursing and has been practicing as a nurse since 1974. She is currently a Registered Nurse in the state of Arkansas. Additionally, Ms. Burch studied under many of today's leaders in massage therapy and bodywork during the 1980s, became Nationally Certified through the NCBTMB in 1993 and holds a professional membership with the AMTA.
As founder of Health Positive!, Ms. Burch has created over 60 home study nursing and massage continuing education programs, performed over 65 public, live educational presentations, has written two published books, served as a member on the NCBTMB Continuing Education committee and was a founding member of the National Association of Nurse Massage Therapists.
Sharon is an instructor on many of the Institute's programs and has authored and co-authored various ethics courses and additional titles such as Touch for the Seriously Ill, Stress Reduction Through Bodywork, Staying Well – Naturally, Cardiopulmonary Health and Illness, Chronic Pain Management, Marketing Massage in Four Easy Steps, Preventing Medical Errors, HIV Update for Massage Therapists and Bodyworkers, Understanding HIV, Massage for Edema and more.