Materials
Text - 251 pages
Multiple-choice test - if you prefer to test online please select the "test online" option
Certificate upon completion - if you prefer to print your certificate at home instantly, please select the online option
Description
Positional release techniques are gentle manual treatments to relieve pain and discomfort, improving the overall health and functioning of the body by correcting imbalances of the musculoskeletal system. The advanced course covers all methods of spontaneous release by positioning. Theories and history of many different approaches are discussed and techniques are described in detail through illustrations and photographs. The associated online videos provide demonstrations of the techniques as well.
Also included in this continuing education course:
comparisons of all major positional release methods, from strain/counterstrain to functional osteopathy and step-by-step use of these methods
use with other manual approaches, such as Muscle Energy Techniques
treatment of both muscle and joint problems
various approaches: osteopathic palpation according to Gibbons and Tehan; positional release palpation according to McPartland and Goodridge; the tight-loose concept; Zink's concept of tissue preference and assessment, and Travell and Simon's model of trigger point facilitation
characteristics of trigger points; the causes for trigger points and types of trigger points
uses of positional release methods for post-operative conditions
Course Reviews
Lowell Seeman, NCTMB, LMT
A wealth of info here! After 20+ years in massage, this course has provided me with several more areas of study to help build my expertise. Will be a future reference tool in my practice. Thank you!
Yalanda Patria, LMT
Very informative and technical course. I will definitely use in my practice and use book as a constant reference. I have never been disappointed with any course I have taken from Integrative Healthcare Studies. I have referred many colleagues.
Bob Garza, M.Ed., RMT
The book is detailed and an excellent reference - the illustrations and positioning notes are useful, exacting and understandable. Although the material is an advanced read, it makes sense!
Jakki Wienecke, CMT, BFA - Bel Air, MD
This course provides information that allows a massage therapist tools which a physical therapist would typically use. Great knowledge when working in the medical practice.
Laura Hess, NCTMB
This course was terrific. It is very in-depth and has lots of good info. It's written in a good way, but a new therapist might get lost in the terminology.
Instructors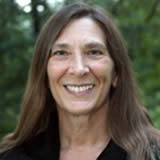 Sharon Burch, MSN, RN, NCTMB
Sharon Burch holds a Masters Degree in Nursing and has been practicing as a nurse since 1974. She is currently a Registered Nurse in the state of Arkansas. Additionally, Ms. Burch studied under many of today's leaders in massage therapy and bodywork during the 1980s, became Nationally Certified through the NCBTMB in 1993 and holds a professional membership with the AMTA.
As founder of Health Positive!, Ms. Burch has created over 60 home study nursing and massage continuing education programs, performed over 65 public, live educational presentations, has written two published books, served as a member on the NCBTMB Continuing Education committee and was a founding member of the National Association of Nurse Massage Therapists.
Sharon is an instructor on many of the Institute's programs and has authored and co-authored various ethics courses and additional titles such as Touch for the Seriously Ill, Stress Reduction Through Bodywork, Staying Well – Naturally, Cardiopulmonary Health and Illness, Chronic Pain Management, Marketing Massage in Four Easy Steps, Preventing Medical Errors, HIV Update for Massage Therapists and Bodyworkers, Understanding HIV, Massage for Edema and more.