Materials
Text - 304 pages
Multiple-choice test
Certificate upon completion
Description
As a massage therapist, bodyworker, somatic practitioner, or any type of manual therapist, you hold more than a client's physical body in your hands, you also contact a person's psychological and emotional dimensions.
For both bodywork students and practitioners, this course is designed to provide a greater understanding of the psychological issues that can arise from using touch in your therapy sessions. The corresponding course text, The Psychology of the Body, explores the connection between the body and the mind, how touch affects this connection, the client's emotional reaction and release, the profound dynamics of armoring, how to respond to the client in an appropriate manner and the underlying psychological factors that influence the massage therapist-client relationship and the outcome of your work.
In this course, you will:
identify the elements that characterize the body/mind connection and affect the shape of the body
understand and identify the phenomena of emotional release and how you can respond effectively and responsibly
discover ways for choosing methods and techniques that are both physically and psychologically suited for each client
gain a greater understanding of boundary issues concerning ethical behavior and learn how to use a therapeutic frame to maintain these essential boundaries
examine factors that may indicate when and how to refer to and collaborate with a counselor, psychologist, or psychiatrist
Filling a gap in the knowledge base of the profession, this timely course addresses topics of great interest to massage therapists but for which little training is usually received or available.
Earn even more credits with the Psychology of the Body and Ethics Package.
Course Objectives
Define the terms "paradox of healing" and "armoring" correctly describe how they apply to massage and bodywork situations.
Identify the essential elements that characterize the bodymind connection and affect the shape of the body.
Identify the essential elements in the nature of armoring and how it develops.
Give at least 1 example of each of the following components of armoring: charge; grounding, bounding; tissue patterns and layers of the body.
Define the terms disembodied; collapsed and compressed character structures.
Describe the key elements in the relationship between armor and character.
Describe the essential elements in the disembodied, collapsed and compressed character structures and identify examples of each.
Identify an example of each of the 4 types of rigid character structures and a recommended therapeutic strategy for them.
Identify an example of each of the following terms: generalized anxiety disorder; phobia; panic disorder; obsessive-compulsive disorder; PTSD; ADHD; addiction; eating disorder; somatoform disorder; mood disorder; psychosis; abuse, and uncontrollable anger or rage.
List at least 5 recommended resources for additional information in the field of body psychology.
Describe at least 1 key element in successful referrals and/or collaboration with mental health professionals.
Course Reviews
Terry Romano Massey, LMBT, BCTMB
10/22/2023
Erin Fussy
10/8/2023
It took me 12 months to complete this course. Reading is difficult for me, but completely worth it - relevant and useful information for practice and just interesting information! I would love to see this as a video class at some point.
Laura Burroughs, LMT
10/5/2023
Kristina Acree, LMT
9/25/2023
MARIA Lopez
8/22/2023
Overall, super informative reading material!
Instructors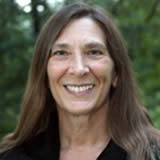 Sharon Burch, MSN, RN, NCTMB
Sharon Burch holds a Masters Degree in Nursing and has been practicing as a nurse since 1974. She is currently a Registered Nurse in the state of Arkansas. Additionally, Ms. Burch studied under many of today's leaders in massage therapy and bodywork during the 1980s, became Nationally Certified through the NCBTMB in 1993 and holds a professional membership with the AMTA.
As founder of Health Positive!, Ms. Burch has created over 60 home study nursing and massage continuing education programs, performed over 65 public, live educational presentations, has written two published books, served as a member on the NCBTMB Continuing Education committee and was a founding member of the National Association of Nurse Massage Therapists.
Sharon is an instructor on many of the Institute's programs and has authored and co-authored various ethics courses and additional titles such as Touch for the Seriously Ill, Stress Reduction Through Bodywork, Staying Well – Naturally, Cardiopulmonary Health and Illness, Chronic Pain Management, Marketing Massage in Four Easy Steps, Preventing Medical Errors, HIV Update for Massage Therapists and Bodyworkers, Understanding HIV, Massage for Edema and more.