Materials
Text - 320 pages
Multiple-choice test - if you prefer to test online please select the "test online" option
Certificate upon completion - if you prefer to print your certificate at home instantly, please select the online option
Description
The science of psychoneuroimmunology (PNI) investigates the mind/body link. This course focuses on PNI in relationship to body memory and provides radical feeling-centered, body-focused awareness tools for both professionals and general health seekers. In the text, the latest findings are transformed from the mind/body science of psychoneuroimmunology into practical deep-feeling techniques for busting dysfunction, mobilizing the healing system, quickening recovery and breaking out of ruts.
In this course, you will:
Recognize the author's descriptions of sanity; how feelings are dealt with in our healing systems, and how important bodily and emotional feelings are for healing and wellness
Examine the "internalized stressor" and communicate the benefits of "body-focused therapy"
Identify the biology of memory, the three levels of the human brain, and how these each contribute to "body memory"
Distinguish between psychological, physiological and structural tension in yourself and your clients
Recognize the possibility for elements of fragmented feelings in your own and your client's experience
Learn how to center yourself in a therapeutic mindset that carries healing intent through your touch
View the boundaries and connectedness between psychological, physiological, and structural tension in yourself and your clients
Incorporate strategies for a bodywork treatment plan that includes awareness of your client's feelings and/or life context
Review the professional roles and boundaries for a bodywork treatment plan that interfaces with body-focused psychotherapy
Full of illuminating and moving case studies, this course will help you better understand the emotional component of your work and facilitate longer-lasting positive results for your clients.
Course Reviews
Stephanie Bellocchio, LMT
This course was exactly what I needed to give me the background and confidence to adequately bring up to clients and people the power of the heart and how our emotions directly reflect our biology. Backed by some really amazing and awe-inspiring scientific studies and case studies! This information is a MUST for every human being to understand! I LOVE this topic and it is going to open many doors for me.
Hope Epert
Excellent course!! I am thrilled I found this institute. I cannot speak highly enough of the book, deep feeling, deep healing. Way exceeded my expectations. I have already recommended it to others. Thank you for providing excellent material.
Renae Hawkos, RMT, NCTMB
Fantastic course! Great insights into the mind-body system, the cascading of bio-chemical responses, fragmenting of traumas in the tissues, the role of the heart, electrolytes, hormones and neuropeptides play in the overall health of our amazing bodies. The author presents the science behind body-mind health, thoughtful case studies and great suggested books for further reading.
Barbara Hudak, LMT, RN,
This was the best course I have ever taken - perhaps it resonates with what I was looking for in my personal healing. Wonderful medical insights - I am a RN, LMT, Reiki Master & HeartMath practitioner - this went much deeper into the power of emotions on physical well-being. Thank you!!
Rebecca Summers, LMT, NCTMB
I was thrilled to study this very relevant subject matter and happy that it was offered. It validated all that I've ever witnessed in my own practice, giving scientific evidence to the understanding that "the body tells the story!" My expectations were, however, that the information would be more biochemical and anatomical in nature as opposed to psychotherapeutical. Regardless, the information was valuable and I would recommend this course to any health practitioner, not just massage therapists.
Instructors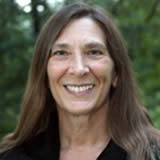 Sharon Burch, MSN, RN, NCTMB
Sharon Burch holds a Masters Degree in Nursing and has been practicing as a nurse since 1974. She is currently a Registered Nurse in the state of Arkansas. Additionally, Ms. Burch studied under many of today's leaders in massage therapy and bodywork during the 1980s, became Nationally Certified through the NCBTMB in 1993 and holds a professional membership with the AMTA.
As founder of Health Positive!, Ms. Burch has created over 60 home study nursing and massage continuing education programs, performed over 65 public, live educational presentations, has written two published books, served as a member on the NCBTMB Continuing Education committee and was a founding member of the National Association of Nurse Massage Therapists.
Sharon is an instructor on many of the Institute's programs and has authored and co-authored various ethics courses and additional titles such as Touch for the Seriously Ill, Stress Reduction Through Bodywork, Staying Well – Naturally, Cardiopulmonary Health and Illness, Chronic Pain Management, Marketing Massage in Four Easy Steps, Preventing Medical Errors, HIV Update for Massage Therapists and Bodyworkers, Understanding HIV, Massage for Edema and more.