Materials
2 Manuals - 85 pages total
Multiple-choice tests
Certificate upon completion of each course
Description
This package contains two courses: Ethics: Health Professionalism (4 hours) and Ethics: Roles & Boundaries (2 hours).
Ethics: Health Professionalism
This short course gives massage therapists and bodyworkers an opportunity to reflect on their own professionalism and several important ethical considerations that relate to the health professions.
This course reviews:
the roles and boundaries of your practice
commonly misunderstood questions about the scientific method and how to apply them to setting the boundaries of your practice
the correct application of each component of the therapeutic process: assessment, referral, therapeutic action and outcome evaluation
important ethical considerations that relate to the roles and boundaries of professional massage and/or bodywork
CE Hours: 4
Ethics: Roles & Boundaries
This general practice level course provides massage and bodywork professionals with a discussion of the major legal and ethical concepts and terms related to roles and boundaries, so that one may better understand how these concepts are applied in the health professions today. This course provides a short and concise review.
This course reviews:
definitions for assault, battery, sexual assault, false imprisonment, defamation, invasion of privacy and intentional infliction of emotional distress
examples of breach of confidentiality and the healthcare professional's obligations regarding the informed consent process
transference, countertransference and boundaries and application in practice situations
CE Hours: 2
Course Reviews
S. Sinclair, LMT, NCTMB
9/13/2019
This was one of the most interesting ethics courses I've taken. Many topics were new to me and very timely and applicable. I actually felt that I took away some valuable information from this course.
Pamela Fuller, LMP
8/19/2012
Completing this course was my first experience with IIHS. The course materials were very well organized and clearly written; the content was current and highly relevant; the course fee was reasonable; and the test questions were easy to understand. I will definitely seek future courses from IIHS. Thanks for such a positive experience!
Suzanne Bonnen, LMP
9/20/2012
This course included all aspects of therapeutics, encompassing detailed descriptions and comparisons of each modality. The ethics of therapeutic massage are important and the additional information leads to a greater awareness for referring clients in need.
Martha Harger, LMT, NCTMB
9/23/2012
I feel like the class really capture key points that ALL therapists need to know, and as a business owner having worked with multiple therapists for years, many of them could use this review!!
Mita Sigaard, LMT
11/18/2012
Some of the legal terminology was very new and exciting and unexpected. I had never known the difference between a tort and a crime, or defamation vs. invasion of privacy. Most of these things are not discussed in relation to massage therapy.
Instructors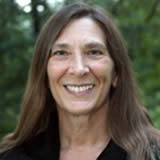 Sharon Burch, MSN, RN, NCTMB
Sharon Burch holds a Masters Degree in Nursing and has been practicing as a nurse since 1974. She is currently a Registered Nurse in the state of Arkansas. Additionally, Ms. Burch studied under many of today's leaders in massage therapy and bodywork during the 1980s, became Nationally Certified through the NCBTMB in 1993 and holds a professional membership with the AMTA.
As founder of Health Positive!, Ms. Burch has created over 60 home study nursing and massage continuing education programs, performed over 65 public, live educational presentations, has written two published books, served as a member on the NCBTMB Continuing Education committee and was a founding member of the National Association of Nurse Massage Therapists.
Sharon is an instructor on many of the Institute's programs and has authored and co-authored various ethics courses and additional titles such as Touch for the Seriously Ill, Stress Reduction Through Bodywork, Staying Well – Naturally, Cardiopulmonary Health and Illness, Chronic Pain Management, Marketing Massage in Four Easy Steps, Preventing Medical Errors, HIV Update for Massage Therapists and Bodyworkers, Understanding HIV, Massage for Edema and more.