Materials
Text - 256 pages
Multiple-choice test - if you prefer to test online please select the "test online" option
Certificate upon completion - if you prefer to print your certificate at home instantly, please select the online option
Description
Providing an advanced introduction to the field of structural bodywork, this valuable program provides extensive information on the theory of structural bodywork related to human anatomy and clinical presentations. Focusing on issues related to dysfunctions of structure, posture and gait, this reader-friendly, illustrated and photgraphic course text also discusses the background of structural bodywork, how it has developed, and how it is understood today.
In this course, you will learn:
visible and hidden signs of structural dysfunction
key principles in Hellerwork, postural integration and Zen bodywork
Maitland's three paradigms of practice and the main characteristics of structural bodywork
the somatic perspective of complementary therapy
therapy techniques and practice levels within the somatic discipline
elements of the embryogenetic systems that relate to structural bodywork and models for understanding human structure
tissue layers of the body and their roles
three main levels of muscle organization
types and functions of connective tissue
types of cells found within connective tissue
the mechanical characteristics of fascia
differences between tonic and phasic muscles
reasons for musculature injuries or disorders that may lead to structural adaptation and/or structural dysfunction
postural-structural dysfunctions that are related specifically to the organization of the axial skeleton
numerous techniques and models for a variety of musculoskeletal problems
key elements of standing, palpatory and gait assessment
rules for strategizing structural bodywork sessions
protocols for addressing imbalances
review theories of Rolf and Feldenkrais
Course Reviews
Rosline Loutsios, RMT
This the THE course for any manual/structural massage therapist. There is so much very important information regarding issues with the body. I certainly recommend this course wholeheartedly to any therapist who likes to help clients with stress/pain issues.
Donna S, NCTMB, Las Vegas, NV
I am very glad I opted for this course... it is what I am already trying to do instinctively so it gives me much more solid ground as well as making me want to learn more directly.
Karen Moller, LMT, NCTMB
This course is one of the best I've taken so far. Clear and easy to understand. Practical. The manual is so well written that I will use it on a daily basis in my clinical practice. It will serve as my constant reference tool.
Lauretta Olivi, LMT
This course is definitely advanced but it was extremely helpful in explaining various approaches. The pictures were very helpful and clear, as well. This is one reference book I am very happy to have available for my use. Thanks!
Liz Senkbeil Sheboygan, Wis
This course has given me a more in depth knowledge of what I had already learned in massage therapy school.
Instructors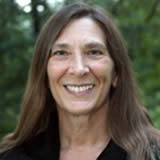 Sharon Burch, MSN, RN, NCTMB
Sharon Burch holds a Masters Degree in Nursing and has been practicing as a nurse since 1974. She is currently a Registered Nurse in the state of Arkansas. Additionally, Ms. Burch studied under many of today's leaders in massage therapy and bodywork during the 1980s, became Nationally Certified through the NCBTMB in 1993 and holds a professional membership with the AMTA.
As founder of Health Positive!, Ms. Burch has created over 60 home study nursing and massage continuing education programs, performed over 65 public, live educational presentations, has written two published books, served as a member on the NCBTMB Continuing Education committee and was a founding member of the National Association of Nurse Massage Therapists.
Sharon is an instructor on many of the Institute's programs and has authored and co-authored various ethics courses and additional titles such as Touch for the Seriously Ill, Stress Reduction Through Bodywork, Staying Well – Naturally, Cardiopulmonary Health and Illness, Chronic Pain Management, Marketing Massage in Four Easy Steps, Preventing Medical Errors, HIV Update for Massage Therapists and Bodyworkers, Understanding HIV, Massage for Edema and more.