Materials
Manual - 25 pages
Multiple-choice test - if you prefer to complete this program online please select the "Materials: Available online + Test: Available online" option
Certificate upon completion - if you prefer to print your certificate at home instantly, please select the online option
Description
Do you know how to guard yourself and your clients from infectious diseases? Learn how in this short and clear course.
In this course, you will:
Identify four pathogens responsible for communicable diseases.
Describe three routes used by pathogens to create contamination.
Explain the role of standard precautions for body-centered therapists in reducing the risk of pathogen transmission from contact, airborne and droplet sources of infection.
Recognize methods of transmission and signs and symptoms of common viral, bacterial, fungal and parasitic communicable diseases.
Determine symptoms of communicable diseases where standard precautions must be followed as body-centered therapies are contraindicated.
Course Reviews
Patricia Rice, LMT
I really was pleasantly surprised at how much I enjoyed this course. I selected it because it is a topic we should review every few years, I did not expect to enjoy it and feel like I have a handy reference guide to go to with the charts in the course material. Excellent!
Joseph Pipkin, LMBT
Having worked in an institution for over 30 years, I found this course to be in-line with required information to work in this setting. An excellent job by Ms. Burch in developing and presenting the material in a manner that was easy to understand and incorporate into practice. Well done!
William E. Laquale, LMT, NCTMB
Very useful for any health professional!
Jennifer Signaigo LMT
I loved being able to get this done at home at whatever pace i needed to go.
Marian C Shell LMT NCTMB
Great refresher, lots of good information presented in a concise manner.
Instructors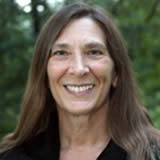 Sharon Burch, MSN, RN, NCTMB
Sharon Burch holds a Masters Degree in Nursing and has been practicing as a nurse since 1974. She is currently a Registered Nurse in the state of Arkansas. Additionally, Ms. Burch studied under many of today's leaders in massage therapy and bodywork during the 1980s, became Nationally Certified through the NCBTMB in 1993 and holds a professional membership with the AMTA.
As founder of Health Positive!, Ms. Burch has created over 60 home study nursing and massage continuing education programs, performed over 65 public, live educational presentations, has written two published books, served as a member on the NCBTMB Continuing Education committee and was a founding member of the National Association of Nurse Massage Therapists.
Sharon is an instructor on many of the Institute's programs and has authored and co-authored various ethics courses and additional titles such as Touch for the Seriously Ill, Stress Reduction Through Bodywork, Staying Well – Naturally, Cardiopulmonary Health and Illness, Chronic Pain Management, Marketing Massage in Four Easy Steps, Preventing Medical Errors, HIV Update for Massage Therapists and Bodyworkers, Understanding HIV, Massage for Edema and more.