Materials
Text - 197 pages
Multiple-choice test - if you prefer to test online please select the "test online" option
Certificate upon completion - if you prefer to print your certificate at home instantly, please select the online option
Description
This course presents equine anatomy and physiology, assessment strategies, safety issues for both the horse and the therapist, the theory behind appropriate massage techniques, a discussion of how the author applies techniques in various situations, how he uses stretches to benefit the horse, and how to he uses attention when touching horses.
The easy to use format of the course text provides margins on each page for note taking, at a glance tables in the applications and anatomy sections and clearly understood photos. A guide for the professional as well as a starting point for the layperson or aspiring therapist, the methods described in the course text are safe for both the horse and owner.
In this course, you will learn:
how horses respond to massage
to manage muscle soreness and exertion in horses
recommendations for common injuries and lameness
important equine anatomical structures and muscles
to read a horse's movements to determine the best way to approach massage
how to use compression, direct pressure, friction, fascial stretching, strain/counterstrain and percussion/tapotement techniques on a horse
Note: Check with your state massage board regarding animal massage regulations and scope of practice in your state.
Course Objectives
Recognize how horses often respond to massage and what the author recommends doing with the horse after the massage session.
Identify how the author recommends managing muscle soreness and exertion in horses.
Identify how the author recommends managing common injuries and lameness.
Identify at least 5 of the important equine anatomical structures and/or muscles.
Describe how the author observes a horse's movement to inform his approaches to its massage.
Identify how the author performs each of the following massage techniques on a horse: compression, direct pressure, friction, fascial stretching, strain/counterstrain and percussion/tapotement.
Describe and/or list the author's most important points in performing 7 different types of stretching.
Identify the most important points in observing how a saddle fits a horse; how to exercise a horse, and at least 2 integrative/adjunctive therapies.
Course Reviews
S. Gilliland, LMT, NCTMB, ABMP
LOVED this course. I am a Human Massage therapist but I also have horses and compete at top levels with them in Barrel Racing. Course was amazing cant wait to help mine and other horses out.
S. Palazzolo, NCTMB
Thought the written material was very well presented. Love horses! I will now see them with new eyes! I would highly recommend this program!
Melissa Thomas, LMT
I loved this course. I have 6 horses and every one of them will benefit from it. I have been interested in equine massage for a while. I would love to incorporate it in my practice.
Cathleen Pizzutello, LMT
I have been doing Equine Massage and was a student of Linda Tellington Jones and Jack Meagher. Thought this would be very simplified but found it well done and detailed. Thank you!
Rosemary Barnes, BCTMB
LOVED this course. The author presented his extensive knowledge in a concise and easy to understand manner. I'd love to take an advanced course from the same Therapist, Mike Scott. Thank you so much!
Instructors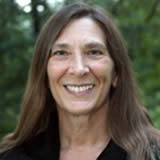 Sharon Burch, MSN, RN, NCTMB
Sharon Burch holds a Masters Degree in Nursing and has been practicing as a nurse since 1974. She is currently a Registered Nurse in the state of Arkansas. Additionally, Ms. Burch studied under many of today's leaders in massage therapy and bodywork during the 1980s, became Nationally Certified through the NCBTMB in 1993 and holds a professional membership with the AMTA.
As founder of Health Positive!, Ms. Burch has created over 60 home study nursing and massage continuing education programs, performed over 65 public, live educational presentations, has written two published books, served as a member on the NCBTMB Continuing Education committee and was a founding member of the National Association of Nurse Massage Therapists.
Sharon is an instructor on many of the Institute's programs and has authored and co-authored various ethics courses and additional titles such as Touch for the Seriously Ill, Stress Reduction Through Bodywork, Staying Well – Naturally, Cardiopulmonary Health and Illness, Chronic Pain Management, Marketing Massage in Four Easy Steps, Preventing Medical Errors, HIV Update for Massage Therapists and Bodyworkers, Understanding HIV, Massage for Edema and more.