Materials
Text - "The Educated Heart" - 265 pages
Multiple-choice test - if you prefer to test online please select the "test online" option
Certificate upon completion - if you prefer to print your certificate at home instantly, please select the online option
Description
Recognize "red flags" that can indicate ethical decision points. Learn how to create a safe and consistent therapeutic environment and minimize problems related to client transference.
This course covers topics such as:
Identifying ways to create a safe and consistent therapeutic environment
The terms transference, countertransference, confidentiality, and dual relationship
Minimizing problems related to client transference
Ways to help yourself feel good about receiving money
Addressing ethical issues and challenges presented by the Internet and social media
Course Reviews
Gina D Carrigan-Piper, NCTMB, Newburgh, IN
This course made studying ethics a delight rather than a chore. I loved and very much appreciated "The Educated Heart". I will tell friends who are therapists or bodyworkers about it! It's a great CE course.
Diane Marie Grassgreen, NCMT, Neptune, NJ
I have taken other professional courses on ethics, and never found anyone so interesting as this one. In the past I would skim through to find the answers but this time I found myself reading the whole book 1st and then going back for the answers. I want my other colleagues to read it also. Thank you.
Beverly Klapperich
I think this book is easy to read and understand. The cartoons made it enjoyable. It covered many aspects of the boundries necessary in a practioner/client relationship. I liked the open book test format, it helped me look for details as I read. I will buy other courses from your company. Thank you
Denise Johnson, LMT, NCTMB
This is probably one of the best courses I have taking from Integrative Healthcare Studies. After taking the course I have made changes to the way I meet and interact with clients in my business. Everyone who is a therapist (or in any business) should read this book.
Diane Koch, LMT
The textbook was very well put together and brought up many situations and issues that might be faced. It was helpful to think about handling these situations if they should arise. I have actually been through some of them and think I would be better able to appropriately handle them since taking this course.Will keep this book close at hand!
Instructors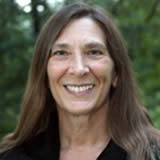 Sharon Burch, MSN, RN, NCTMB
Sharon Burch holds a Masters Degree in Nursing and has been practicing as a nurse since 1974. She is currently a Registered Nurse in the state of Arkansas. Additionally, Ms. Burch studied under many of today's leaders in massage therapy and bodywork during the 1980s, became Nationally Certified through the NCBTMB in 1993 and holds a professional membership with the AMTA.
As founder of Health Positive!, Ms. Burch has created over 60 home study nursing and massage continuing education programs, performed over 65 public, live educational presentations, has written two published books, served as a member on the NCBTMB Continuing Education committee and was a founding member of the National Association of Nurse Massage Therapists.
Sharon is an instructor on many of the Institute's programs and has authored and co-authored various ethics courses and additional titles such as Touch for the Seriously Ill, Stress Reduction Through Bodywork, Staying Well – Naturally, Cardiopulmonary Health and Illness, Chronic Pain Management, Marketing Massage in Four Easy Steps, Preventing Medical Errors, HIV Update for Massage Therapists and Bodyworkers, Understanding HIV, Massage for Edema and more.