Materials
Text - 125 pages
Multiple-choice test - if you prefer to test online please select the "test online" option
Certificate upon completion - if you prefer to print your certificate at home instantly, please select the online option
Description
Studies have shown that the immediate benefits of infant massage include not only the promotion of sounder, longer sleeping patterns, but also a baby with a more comforted and soothed disposition. This continuing education course presents the research-backed benefits of massage for newborns, a description of more than 50 common infant health disorders, an aromatherapy guide for infants and toddlers, internet links for further study and support, and a bonus section with step-by-step illustrations of how to conduct an infant massage routine.
In this program, you will discover:
the benefits of infant massage as it applies to overall homeostasis and to each body system
potential hospital cost savings for providing massage to premature babies
prevalent newborn health conditions, diseases and disorders and how they affect each body system
the most current research, categorized by body system as it relates to massage for well, premature and special needs babies
how to introduce a baby to touch
infant massage routines for the hands and arms, chest and abdomen, face and back
Bonus: with each ailment an internet link is provided, giving you an opportunity for further research as well as support.
Course Reviews
Julia Whitcomb, LMBT
Great facts and resources. I learned valuable information and I cannot wait to communicate it with my clients and use this new information to help infants, children and their families!
Christy Christensen, LMT
I think this class is excellent. I believe every Mother should read this. Babies thrive on being close to someone and I feel that sometimes as health care practitioners it is our job to help Parents be more comfortable at giving love to their babies. It a lot of times has to be a learned skill. Thank you for this information.
K. Lee, CMT, NCTMB
I am excited to share some of the techniques I learned from this course with my clients that are new mothers and those expecting!
A. Clewell, LMP
I enjoyed the course very much, and since I also have an infant at home, will practice it regularly.
Stefanie Clary, LMT Las Vegas, Nevada
Great book to reference with!
Instructors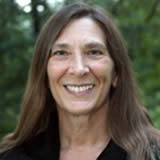 Sharon Burch, MSN, RN, NCTMB
Sharon Burch holds a Masters Degree in Nursing and has been practicing as a nurse since 1974. She is currently a Registered Nurse in the state of Arkansas. Additionally, Ms. Burch studied under many of today's leaders in massage therapy and bodywork during the 1980s, became Nationally Certified through the NCBTMB in 1993 and holds a professional membership with the AMTA.
As founder of Health Positive!, Ms. Burch has created over 60 home study nursing and massage continuing education programs, performed over 65 public, live educational presentations, has written two published books, served as a member on the NCBTMB Continuing Education committee and was a founding member of the National Association of Nurse Massage Therapists.
Sharon is an instructor on many of the Institute's programs and has authored and co-authored various ethics courses and additional titles such as Touch for the Seriously Ill, Stress Reduction Through Bodywork, Staying Well – Naturally, Cardiopulmonary Health and Illness, Chronic Pain Management, Marketing Massage in Four Easy Steps, Preventing Medical Errors, HIV Update for Massage Therapists and Bodyworkers, Understanding HIV, Massage for Edema and more.