Materials
DVD - 197 minutes
Text - 224 pages
Multiple-choice test - if you prefer to test online please select the "test online" option
Certificate upon completion - if you prefer to print your certificate at home instantly, please select the online option
Description
Traditional Thai massage techniques date back to the 17th century. Influenced by both yogic and Ayurvedic traditions, Thai massage offers techniques that combine various stretches and presses which address many of the pathologies presented by clients.
The Mastering Thai Massage program gives you a systematic, easy-to-follow guide to traditional Thai massage. By reading the course text and reviewing the DVD, you will be able to follow along with master Richard Gold, PhD, LAc, as he explains and performs a Thai massage session. The course covers:
The history and origins of Traditional Thai Massage and situations in which it can be used.
Rules, methods and techniques used in traditional Thai Massage.
Basic body mechanics and stances as well as the rhythm, flow and patterns used in Thai Massage.
Various Thai Massage sequences and stretches for the entire body.
Techniques used in 60, 90 and 120 minute Thai Massage sessions.
The correlation between Thai Massage procedures and Yoga Asana terms.
The course video Mastering Thai Massage features over 3 hours of instruction covering over 170 detailed techniques. Each technique is clearly demonstrated showing proper alignment, positioning and proper body mechanics so that pressure can be applied effectively and effortlessly.
Covering traditional Thai stretches, work on the Sen energy lines and abdominal massage, Mastering Thai Massage is one of the most comprehensive programs available.
Course Reviews
C. Reeves, NCTMB
This was a very educational course! I am extremely impressed with the materials that were provided. This is the first home-study course I have taken. I can confidently say that it won't be my last. This course is a MUST HAVE for anyone serious about expanding their knowledge to treat their clients and themselves. Thank you for offering and providing top quality materials!
K. Crawford, LMT
I am thrilled to know about Richard Gold's long desire, drive, and colorful journey to create this program. It is by far the BEST home study material I have ever used! It is so well presented in both videos & the book that I know with some practice my clients will benefit greatly. ...this is something I will refer to again and again.
Bria Dailey, LMT
The book was very thorough and the video instructor did a great job at coaching through every technique. I look forward to continuing education classes with the institute, with or without courses being required!
A. Kneezel, NCTMB
Loved it! Video & instruction VERY helpful! Appendix handy too!
L. Slaughter, NCTMB
Excellent text, easy to read. both DVD's are great! Easy to follow along. Text also has good pictures.
Instructors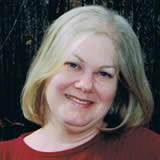 Linda Fehrs, LMT
Linda Fehrs attended both the Swedish Institute of Massage Therapy and Hudson Valley School of Massage Therapy in New York – a state with some of the most rigorous licensing requirements in the U.S. – and also served as an instructor at the Hudson Valley School of Massage.
She is a professional member of the AMTA and the New York State Society of Medical Massage Therapists. Linda has actively practiced massage therapy in the Mid-Hudson Valley since 2002 with a focus on medical massage and massage for those with special needs, such as developmental and physical disabilities.
Ms. Fehrs has authored such courses as Build Your Massage Practice, Cancer & Massage, Women & Massage as well as Marketing Massage and the Economy.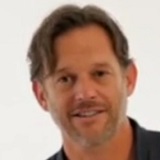 Sean Riehl, CMT
Sean Riehl has been a bodyworker since 1998 when he completed his training program through the Body Therapy Institute in California and subsequently served as an instructor there. Certified in Lymphatic Drainage, Visceral Manipulation, Neuromuscular Therapy, Muscle Energy Techniques, Myofascial Release and Shiatsu, Mr. Riehl established Real Bodywork in 2000 producing high-quality, professional, instructional massage and yoga videos. With over 40 video titles, Real Bodywork is the preeminent producer of videos in the massage training industry.
Mr. Riehl is author, co-creator and instructor on various Institute courses including Neuromuscular Therapy & Advanced Deep Tissue, Lymphatic Drainage Massage, Myofascial Release, Advanced Anatomy & Pathology, Clinical Massage Therapy, Integrative Massage: Earth, Fire and Spirit, Nerve Mobilization and more.