Materials
Text - 200 pages
Multiple-choice test - if you prefer to test online please select the "test online" option
Certificate upon completion - if you prefer to print your certificate at home instantly, please select the online option
Description
This course introduces teaching practices for 8 forms of multiple intelligences. These include; verbal, mathematical, visual, kinesthetic, rhythmic, interpersonal, intrapersonal and naturalist. It provides insight into the diversity of learning and includes many clearly-designed examples of multiply-intelligent ways to design learning experiences. While the textbook was written for teaching children K-12, the concepts and strategies are clearly applicable to all forms of communication.
This course details:
ways of teaching for, with and about multiple intelligences
learning tools that are related to at least three intelligence types
key elements in each lesson synopses
the stages of "Lesson at a Glance" and recognize the importance of each stage
important items that may be included in a student's portfolio for assessment documentation
key elements in teaching for, with and about verbal/linguistic intelligence
portfolio tips and journal assessment tips for the different intelligence types
teaching for, with and about logical/mathematical intelligence
logical/mathematical strategies for the lesson palette
teaching for, with and about visual/spatial intelligence
For those massage therapists interested in offering massage classes, teaching at a massage school or public speaking - these techniques will help you understand how people learn in different ways. Also helpful for gaining strategies to instruct a client when in exercise or stretch 'homework'.
Course Reviews
Nancy Ward
A similar course was offered 18 years ago to the teaching staff at the massage school where I taught for 10 years. The information was as interesting, applicable, and valuable to me then as it is now. Not only can this information be used in classroom setting, it is also helpful in determining the learning intelligence of clients to best educate them with regard to self-care. Wonderful course!
Becky Sue Nielson, Stillpoint Therapuetic Massage, Bayfield, WI
I enjoyed this course immensely the questions were thought provoking. I began Planning and re-planning lessons right away and put the ideas to work immediately with my 2 year old and the under 5 yr. olds that attend my day care.
Margaret Robinson
The book, "Eight Ways of Teaching" and the test were the course materials. The author, David Lazear, masterfully translates multiple intelligence research/teaching/planning into understanding and eagerness to dive in. I wish there had been a workbook, but after completing the course, I see the book is the workbook. Thank you for this.
David Baeza
I had less than a month to read the book and complete the course to renew my license. Before I took this course, I have thought how utilizing different intelligences into teaching a subject would encapsulate all the different learning abilities of students. This course only reaffirmed that thought. I will definitely break the methods down and integrate them in teaching, as it will open up a whole new world for me and my students.
Rebecca Atwell, CMT Lemont, PA
The book was well written, clear and easy to assimilate.
Instructors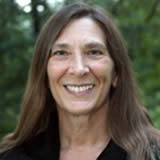 Sharon Burch, MSN, RN, NCTMB
Sharon Burch holds a Masters Degree in Nursing and has been practicing as a nurse since 1974. She is currently a Registered Nurse in the state of Arkansas. Additionally, Ms. Burch studied under many of today's leaders in massage therapy and bodywork during the 1980s, became Nationally Certified through the NCBTMB in 1993 and holds a professional membership with the AMTA.
As founder of Health Positive!, Ms. Burch has created over 60 home study nursing and massage continuing education programs, performed over 65 public, live educational presentations, has written two published books, served as a member on the NCBTMB Continuing Education committee and was a founding member of the National Association of Nurse Massage Therapists.
Sharon is an instructor on many of the Institute's programs and has authored and co-authored various ethics courses and additional titles such as Touch for the Seriously Ill, Stress Reduction Through Bodywork, Staying Well – Naturally, Cardiopulmonary Health and Illness, Chronic Pain Management, Marketing Massage in Four Easy Steps, Preventing Medical Errors, HIV Update for Massage Therapists and Bodyworkers, Understanding HIV, Massage for Edema and more.