Materials
Text - 263 pages
Multiple-choice test - if you prefer to test online please select the "test online" option
Certificate upon completion - if you prefer to print your certificate at home instantly, please select the online option
Description
Based on Art Riggs' outstanding book Deep Tissue Massage, a Visual Guide to Techniques, this course clearly defines the core principles necessary for deep tissue massage and presents safe, sensitive and efficient approaches to postural analysis, treatment and exercise with numerous photos and illustrations. The textbook is relevant to any type of massage practice in any environment.
This continuing education course covers:
Deep Tissue Massage and its main principles, benefits and areas of caution
the differences between compressing tissue and stretching it; principles of correct biomechanics and the key element of "melting" muscle tissue
lengthening, anchor and stretch, cross-fiber, separating muscle compartments, freeing entrapments and allowing muscles to shorten stroke strategies with examples of when their use is appropriate
why it's important to place muscles in a stretched position and how to use side-lying positions
specific therapeutic strategies for the foot and lower leg, upper leg, pelvis, pelvis and low back, abdomen, upper and mid-back, shoulder girdle and chest, arms, hands & neck, skull & jaw
ways to instruct your clients how to prevent back pain, neck pain and headaches and ways to recognize malignant melanoma
common complaints of the ankle, plantar fasciaitis, the knee, tennis elbow, golfer's elbow and how to correctly apply it to practice situations
therapeutic strategies for common complaints in carpal tunnel syndrome, the low back, sciatica and the shoulder and how to correctly apply it to practice situations
assessing clients and choosing appropriate deep tissue approaches for them
establishing and maintaining a thriving practice that includes Deep Tissue Massage and expresses who you are
Course Reviews
Stephanie N. DeRossett Cherry, LMT
This course addresses causes of pain and immobility in every part of the body in a very clear, precise way. Then gives several specific positions and techniques for addressing the underlying causes of the problems. A very useful course for any massage therapist wanting to better address the numerous and common aliments presented to them.
Peggy Anne Cambus Toulatos, LMT, NCTMB
The combined review of anatomy with theory and practice of massage with photos to demonstrate proper body mechanics is worth its weight in gold. Great review for someone like myself who has been practicing massage therapy for 20+ years. Enjoy the home study as can be done at your own pace and you have the book as a reference.
Breean Reyes, LMT
I have already started implementing the different techniques taught in the course to my client's great approval. The feedback I've been getting from my clients has been nothing but positive and I even had one client I see weekly say that it felt as though I had gotten through 6 months of tightness in one session that I had previously been unable to release! I couldn't be happier with the course and the book will be an invaluable piece of reference material for my business in the future. I can't wait to jump into more of the courses offered!
Paula Clark, LMT, South Berwick, ME
Great course, excellent subject matter, extremely interesting; you had the best and most convenient, clear online options for massage ceu credits - thank you!
Trisha Smith, LMT, CMT, Bishopville, MD
Very interesting to read, lots of great techniques for use in study sessions with other massage therapists, and gives great confidence when appling to clients. Solid knowledge for moving ones practive in an expansive manner.
Instructors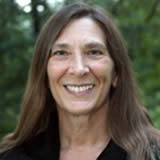 Sharon Burch, MSN, RN, NCTMB
Sharon Burch holds a Masters Degree in Nursing and has been practicing as a nurse since 1974. She is currently a Registered Nurse in the state of Arkansas. Additionally, Ms. Burch studied under many of today's leaders in massage therapy and bodywork during the 1980s, became Nationally Certified through the NCBTMB in 1993 and holds a professional membership with the AMTA.
As founder of Health Positive!, Ms. Burch has created over 60 home study nursing and massage continuing education programs, performed over 65 public, live educational presentations, has written two published books, served as a member on the NCBTMB Continuing Education committee and was a founding member of the National Association of Nurse Massage Therapists.
Sharon is an instructor on many of the Institute's programs and has authored and co-authored various ethics courses and additional titles such as Touch for the Seriously Ill, Stress Reduction Through Bodywork, Staying Well – Naturally, Cardiopulmonary Health and Illness, Chronic Pain Management, Marketing Massage in Four Easy Steps, Preventing Medical Errors, HIV Update for Massage Therapists and Bodyworkers, Understanding HIV, Massage for Edema and more.